Organize Your Life & Goals like Top Performers,  Without the Laziness
What if you discover how successful people have always planned their goals, and how now you can do that too?
What if you could stop worrying about being lazy…and start seeing positive results in your work, in your health and in your family-life?
What if you could stop reacting to everyone  else…and start building the life you really want?
Why are some people 10 times – sometimes even 100 times – more productive & more successful than others?
What do they know that you don't? 
Discover and then apply the method that elite performers use to have clear focus and get more stuff done!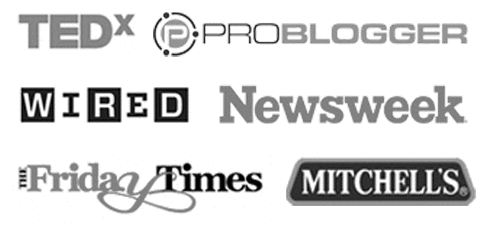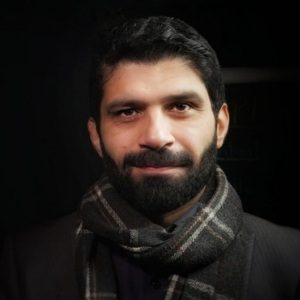 Hey salaams, Mohammad here.
Award-winning writer, high-performance coach and founder of Momekh.com
When I created this course, I wanted to share a solution to the biggest problem I saw.
You see, I have been an entrepreneur for a very long time now – I sold my first website in 1999, went on to start and sell a dairy farm, consulted companies on marketing and sales, wrote for and was written about in international publications. Got invited twice to TEDx, and now corporates like PepsiCo invite me to speak to their already world-class sales force! And most importantly for me, I am now blessed to serve thousands from 60+ countries, with my coaching, courses and trainings.
And no matter what we planned, taught or showed, I saw how my students knew what to do, but still they did not take action.
I have been through this fundamental problem myself: where I know if I do XYZ, I would inshAllah get the desired result. But weeks, months, even years would pass by, and I won't take action! 
And by God's Grace, I saw how following this structure, I was able to break free from a lot of laziness! 
To share with my students as to how they can organize their creativity and start taking action… I created this fundamental course: The Structure of Success.
And I did not expect, truth be told that 500+ people from Pakistan, the UAE and Saudi would take this course. Alhumdulillah, I am blessed to have such positive feedback from them. Just check out what they are saying (scroll down on this page).
I wish you the best with this, and I look forward to your testimonials after going through this course,
God bless and inshAllah I'll see you on the inside,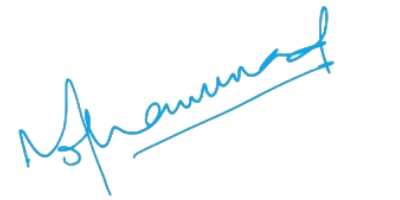 Mohammad Khan
Founder Momekh.com & The ProHobbyist Academy
This course is recorded in Urdu, and is designed with our culture and priorities in mind.

Set up your life, your year, your week and your day to succeed – and gain an instant edge in business, work and relationships
Structure of Success is an online course that gives you the tools you need to start organizing your life, so you can get your biggest goals inshAllah.
Video lessons, divided up into easy to follow sections, so you can immerse yourself and take notes to start changing your life immediately…
Worksheets you can start using immediately. They provide you with a "structure within the structure" to fully use the course!
And you won't be alone. You get access to the community of growth-minded entrepreneurs – Pakistanis and expats from around the world!
Structure of Success is the online course that shows you how to integrate the fundamentals in your life. You'll get specific call to action every step of the way inshAllah.
Plus, you also get lifetime access to Structure of Success, so you can take it at your own pace, and revisit it whenever you want, or need a boost.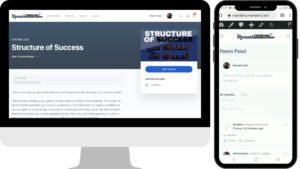 How to access this training:
The training will immediately be accessible by you in our Momekh Premium Membership portal.
You will be able to go through the online training (with workbooks) at your own pace and on any device (laptop, phone, tablet).
Momekh's Rock Solid Guarantee
As with all of my products and courses, I don't want any of your money if my product is not useful. I've packed a lot into Structure of Success, and I am willing to stand by it. That's why, with Structure of Success, you get a full money back guarantee.
If you don't find the training useful, you will have 14 days (two week) to ask for your money back. This investment in yourself is inshAllah going to be a good one.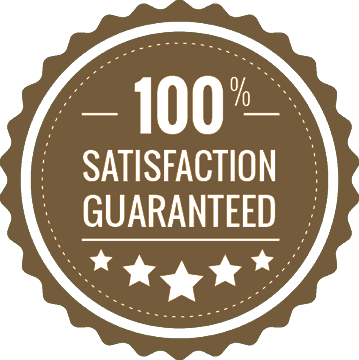 What People Are Saying About Structure of Success?
We have 500+ people like you, who have already taken the Structure of Success course. Alhumdulillah. And whenever you finish any of my courses, I always try to ask for feedback. I send a survey to ask how the course was (so I know what I am putting out in the world is doing its job or not!). The following is a very small sample of the answers my dear clients and students have provided (I have written them as they were sent by my students, but have added emphasis for clarity)
"This training is very helpful.. it showed me a path to walk on towards success.. it changed my pattern of thinking, it showed me how to work or how to take our first step and stay motivated… Thankyou Sir Mohammed Mehmood Khan for your Precious Time that you learned and taught us.."
Saima Gul
"It really helped me planning and setting up my goals for the life long vision. Something that i was really looking forward to was the strategy and flow of the structure to strengthen the concept of achieving success in both worlds in sha Allah"
Namra
"You will be able to reflect how your week went through, did you performed well or do you have any points to revise your strategy and 2. What are you planning for the next week. By doing this 54 times in a year. This will be a pretty good audit report about one's self. I will definitely recommend this course to someone who is interested in self improvement. Thanks!"
Taha Khan
"Helping hands for personal development. It's amazing. Easiest way to achieve any milestone in a multiple breakdowns"
Muhammad Kashan Khan
"Just finished this course which changed my thinking and it already making me feel that i have got a path to my dreams.
Full of motivation, tricks, and practical examples made this course full of knowledge."
Ayesha Zahid
"I had been learning about Google's OKRs but I didn't quite understood clearly how they can be connected to the other stuff like vision/mission, goals, etc. The thing that I liked about this course is that it gave me good examples of objectives and keyresults and built a complete picture for me about how these are a part of bigger pyramid which also has goals, missions, visions, and daily tasks."
Alina Rahman
The Structure of Success Premium Masterclass will guide you to craft a life based on your values and your dreams, inshAllah. 
Whenever someone shares their dream project with me, and then they say things like:
"I cant seem to focus on one goal continously"
or
"I am just lazy you know"
The question they need to ask themselves is a simple one, "Do I have the Structure of Success in place? Have I taken this essential step to build my dream project on?"
Koi gharr nahi bann sakta jabb takk uss kee bunyaadeiN na tyaar hooN. So how can we build anything without those fundamentals?
👍 Structure of Success IS for you if …
Working Professionals
"I want to do more in my life, but the 9-5 (which is more like 9-whenever!) really keeps me busy. And when I come home, I am tired. I can't focus, although I know I can do more, give time to my family, my friends, even my hobbies… but I don't know exactly what to do!"
If this sounds a little like you, then Structure of Success is for you!
Entrepreneurs
"Too busy with my work! If I am not busy getting clients, then I am busy with the employees. And when I am free from that, I have the actualy product to deliver to the client… I feel I am always on and can't seem to pay attention to the things I know will benefit me. Things like my health, my family, my faith. And truth be told, I know I can even manage my business a lot better, but I feel stuck!"
Yup, the Structure of Success will definitely help you explode your productivity inshAllah!
Homemakers
"After I am done with my home chores, I have kids to take care of, and that takes the whole day! I know I have something more to give, I know I can contribute more, do more, be more. But I don't know the first step to fixing this…"
Invest once in your education and know how to organize your day-to-day duties and your dreams and goals!
Students
"I want to get good grades, and want to make my family proud. There is so much potential that I know I am wasting. What can I do to study when it's time to study!?"
The Structure of Success helps students organize their studies so they get the grades they can be proud of, and find time to pursue their hobbies! inshAllah
Freelancers
"I would love to get more work, I know if I can properly divide my time and my energies, I can get more clients… but I don't know how time passes so quickly! I want to spend time on learning, and pitching to more clients, and also pursue my hobbies… but I end up spending time on client work, wasting time watching YouTube or TikTok, and the whole day just goes by just like that!"
Get Structure of Success in your life!
Coaches/Teachers
"I am always brining my work home! I am busy checking assignments, and then I don't have time to spend time with my family! How can I have clear goals so I stop spending too much time one just one thing, and improve my overall productivity!?"
Structure of Success has enabled teachers and coaches to take charge of their time and do more than they previously thought was possible!
So what is stopping you from going after your goals & dreams? 
I will be the first one to tell you that this is not for everyone. 
And I don't want you to invest in this course if you don't think it will work for you… I don't want you to be wasting your time. Sure, your money is inshAllah safe, as it is backed by the rock solid money back guarantee. So if this course does not meet your expectations, you get a full refund. 
But I also don't want you to miss out. So I have tried to answer some commong questions you may have…
"But I don't want this to become yet another thing on my to-do list…"
We definitely don't want another thing to take care of like that. Structure of Success isn't a set of to-dos that you will have to force yourself to find extra time for. It's not a quick fix nor is it a like a hack.
Structure of Success is a very precise set of material, designed to be transformational, and that can be take at your own pace.
I recommend simply immersing yourself in it. The video lessons can be done in a few hours, and with the notes, and the brainstorming, you will come out the other side with a clear command over your life inshAllah!
"How is Structure of Success different from other goal setting courses out there?"
Structure of Success is focused on setting yourself up so you don't need motivation… because all top performers do not rely on motivation, they rely on systems and fundamentals. 
You will get what 99% of the population DONT have – yet! You will get the principles that have been proven to work, and you will get a step-by-step implementation program, with videos, worksheets, lifetime access, and a community of growth-oriented individuals. 
And to top it all off, this course is designed with our culture and values in mind, Alhumdulillah. That's why I am certain you will find value in here, and that's why this course has a guarantee as well! 
"But there is so much information on the Internet and on YouTube that's free…"
The information on the Internet has been there for everyone, then why isn't everyone educated on everything? It's because it is not structured!
We need a clear direction, and all the free information in all libraries of the world, wont work. If free information worked, you wouldn't be here.
Get started on finally building the fundamentals that are proven to work in your life! #Bismilla


If you have any questions or concerns about the course, call or email us. We're happy to help
03113MOMEKH (WhatsApp only)
[email protected]
Most people choose to stay stuck. Others choose Structure of Success 
How many people do we know who are in their 40's, 50's and 60's, who could have been so much more… why weren't their talents or resources fully used?
Now fast forward in your own life: What if you did nothing differently today… and ended up like them tomorrow?
This fear is what I have been blessed with. I don't want to look back and regret not taking action.
The Structure of Success is the first big step towards a life that is FULLY lived, inshAllah. And you don't have to do this alone. The concepts you discover in this course, I have taken years of successes and failures, of joys and pains, to distill and organize. Alhumdulillah. 
These are not trends or one-off skills… they are fundamental principles that will inshAllah guide us and enable us to become top performers ourselves! And no body can take these fundamentals away from you once you have them…
Let us move forward on this journey together. 
One year from now, you are going to thank yourself that you made this investment in yourself!


If you have any questions or concerns about the course, call or email us. We're happy to help
03113MOMEKH (WhatsApp only)
[email protected]