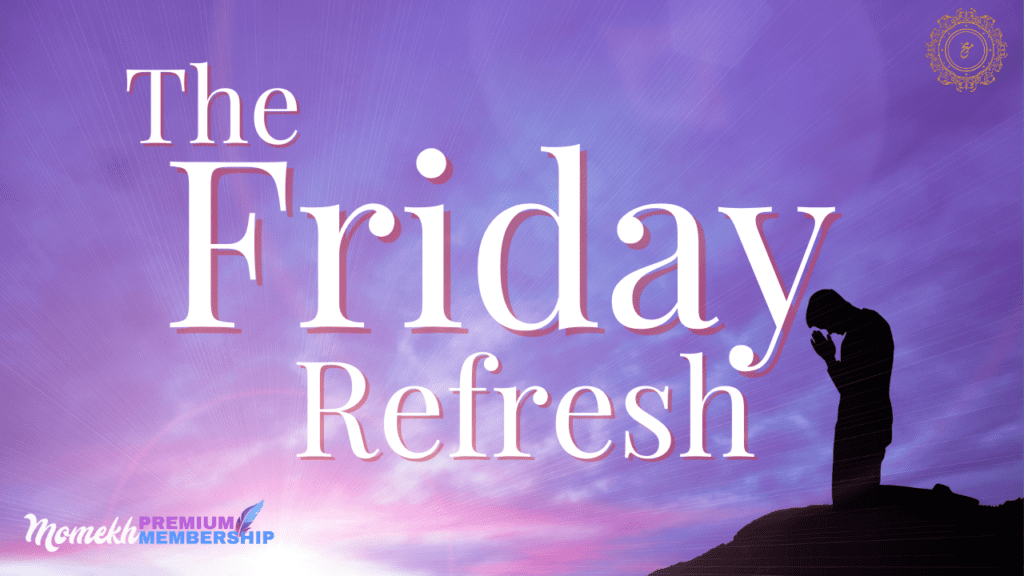 Weekly review is one of the four fundamentals of being a DreamBreaker. Are you a Dreambreaker? You should be 🙂
What is the Friday Refresh?
Every week, I sit down and review the past week, and plan the coming one. I started doing this in 2011. It is possibly one of the best "productivity hacks" if there ever was one.
As a DreamBreaker myself, I do believe that there is a perfect week out there, and perhaps, the coming week will be that one perfect week. I don't count on getting the perfect week, but I do know it's possible, it's doable, it's out there. And inshAllah, this coming week – this will be the best week yet.
#Bismilla.
How to do a weekly review (and why I do it on a Friday instead of a Sunday), click here to read.
Read my best articles on self improvement (articles in English, videos & courses in Urdu)
---
This post was first published in April of 2011, and here it is, as is:
Today is the first day of a new Event here at Life ETC; The Friday Refresh.
The Friday Refresh will be a collection of links that I find that either inspired me or helped me achieve one or the other goals that I have set. If you want to submit a link that you think can be included, then please do let me know (either via Facebook page or Twitter).
And also, starting from next week, I will try to get a Friday Refresh Meetup going, where Startas and entrepreneurs meet and talk about the previous week, and plan the coming one. I am interested in meeting people who want to start things, do things differently and people who believe they can actually help others. And of course, have fun in the process.
The Friday Refresh: 29 April, 2011
How To Delay Your Plans: Chris Guillebeau scared me with his latest article; a story that I am sure we all can relate to. It is amazing how many of us sub-consciously delay plain ol' work by trying to get further schooling; Chris's post hopefully shakes you up a bit.
Affiliate Marketing: As I mention in an earlier post, I have managed to earn a return ticket to anywhere in the world, thanks to Affiliate Marketing. Alhumdulillah. I am already finishing my blueprint on affiliate marketing that shows you exactly how you can start with affiliate marketing. I have already bought another domain name to try my hand as an Amazon Affiliate.
Interested in learning more on Affiliate Marketing and when my ebook comes out? Subscribe to LifeETC right now.
Dairy Farming: The coolest thing about living the *ahem* Starta lifestyle is that you get to start new projects, meet great people and wrap businesses around your interests. Four months in, the dairy farming project is coming along nicely. A lot of people are finding my dairy farming post, and getting in touch regarding that business. It is very refreshing to help people out.
Thanks to Mr. Naeem Malik's expertise, I have been able to purchase and help others purchase some very high-quality cross-bred cows.
Finding (Pakistani) Heroes: As a service to the community if nothing else, we should try to promote actual Pakistani heroes (like Aisam ul Haq and Munib Nawaz, for example). You will be surprised at how hard they work at their crafts, how passionate and interested they are in what they do, and that perhaps makes them reach new heights in their fields. Something we all – not just Pakistanis – should learn from.
The power of the internet is not even touched by these celebrities. Try a Google search for Aisam ul Haq and you will not find his website on the first page. In fact, even if you do find his official website, there is nothing much there. So much can be done to engage fans and supporters, just using the Internet, that it's a shame that superstars don't use it often.
The thing is, this is not a Pakistani problem. A lot of celebrities, superstar athletes and artists just do not know how to engage their audience using the Internet. And most importantly, they do not realize the potential of independence that the Internet can afford them. Maybe they need a refresh on this whole Internet thingy.
On Commitments: Commitments are like batteries; they need to be recharged often.