RUN AND DESIGN YOUR OWN
WORKSHOPS WITH THIS FREE BOOK!
INSIDE THE WORKSHOPPER
PLAYBOOK…
More than 80% of people's time at work is spent on 'busy-work', endless
meetings, pointless discussions and projects that never come to fruition…
The Workshopper Playbook is the antidote to that!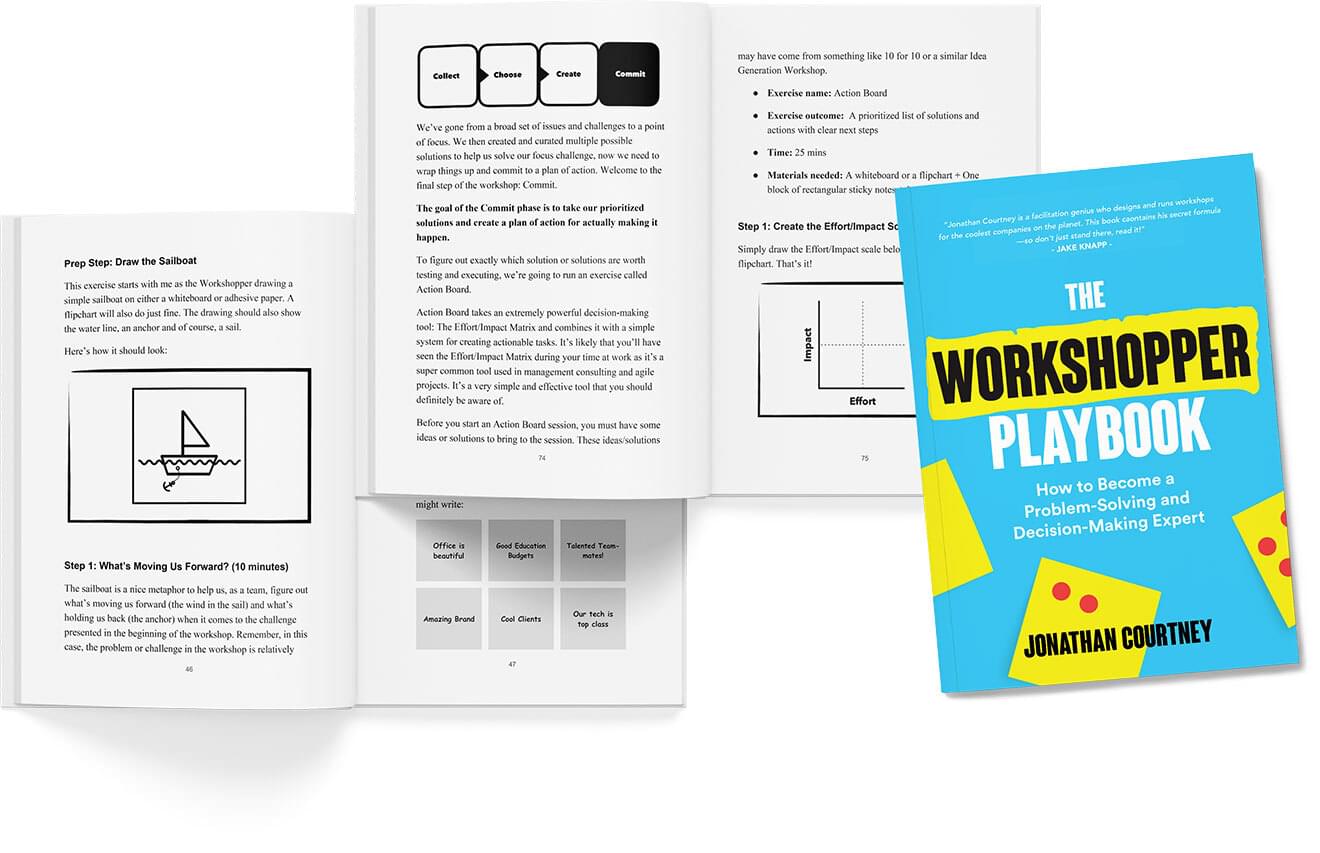 Inside the Workshopper Playbook, You Will Discover:
Step-by-step workshops

explained so that you can run them with any team to effectively solve problems you often face

Facilitation hacks I have developed over 8+ years working with huge companies that are proven to align any team

Learn how to design your own workshop for any outcome based on the 4Cs Framework
Develop creative solutions and make important decisions with your team by implementing the Workshopper Mindset

Become part of an exclusive group of individuals who have honed in on the power of workshops when you become a Workshopper

Use workshops to advance your career when you're seen as the Innovation Expert by your company and clients
OVER 15,000 WORKSHOPPERS LOVE THIS BOOK!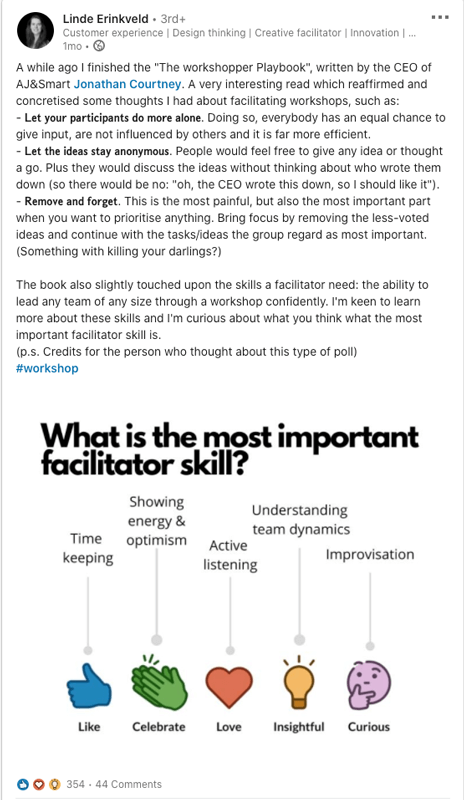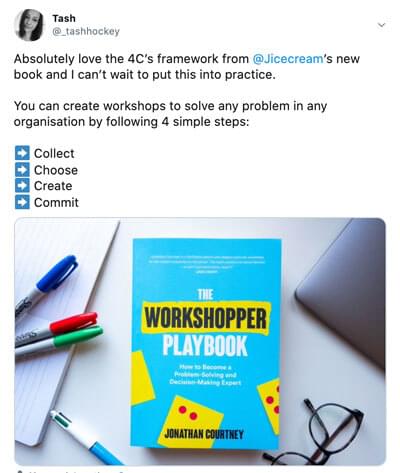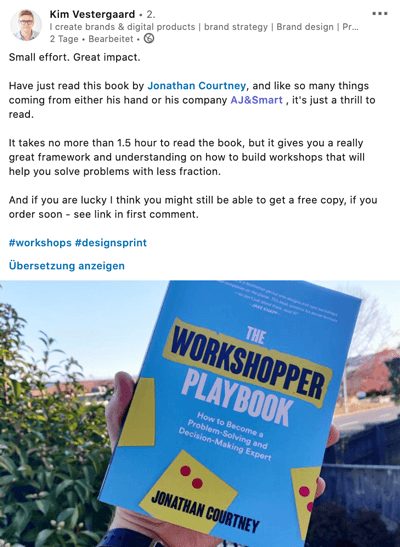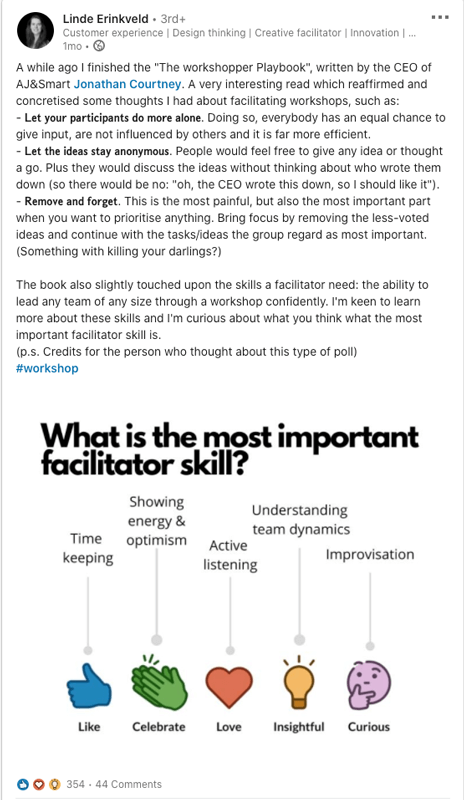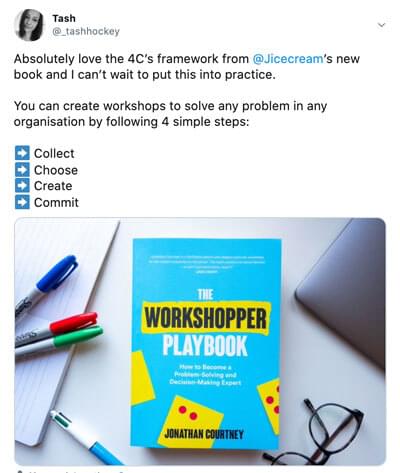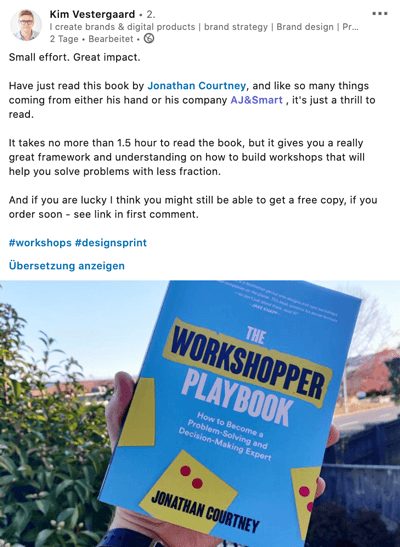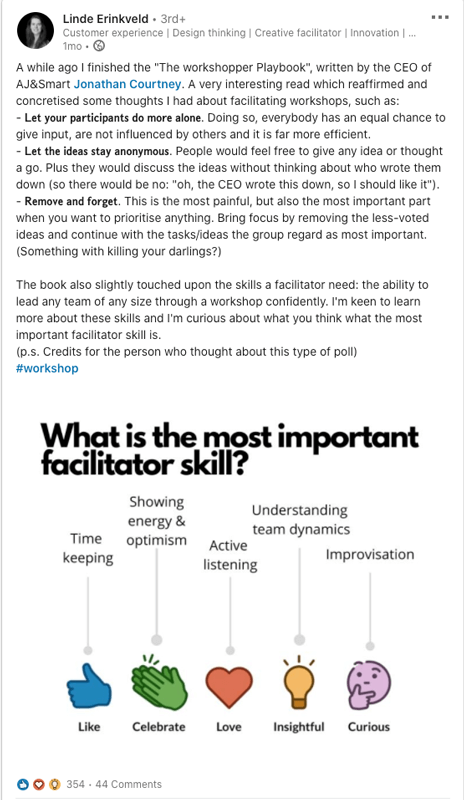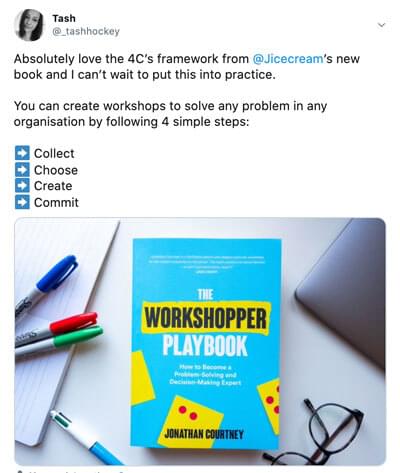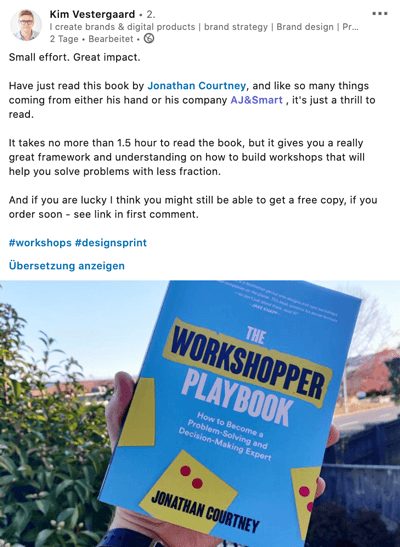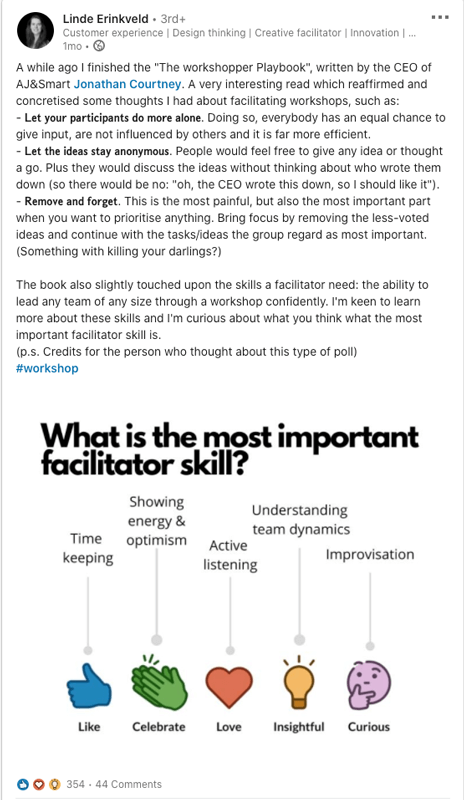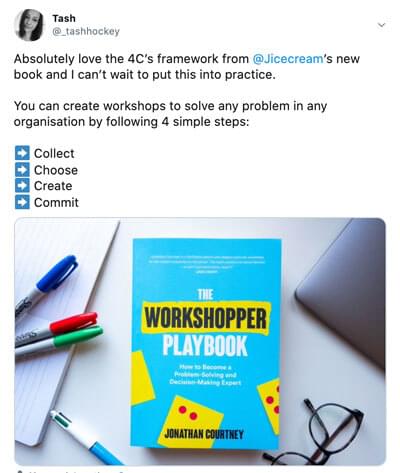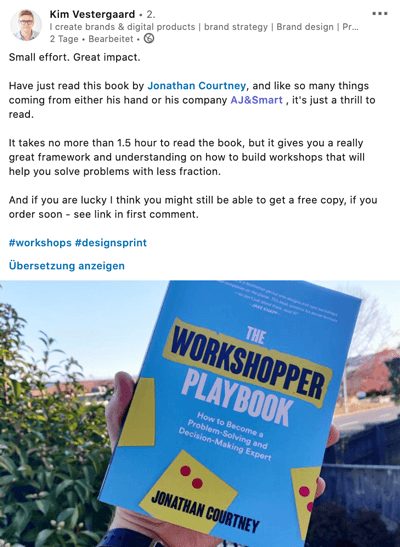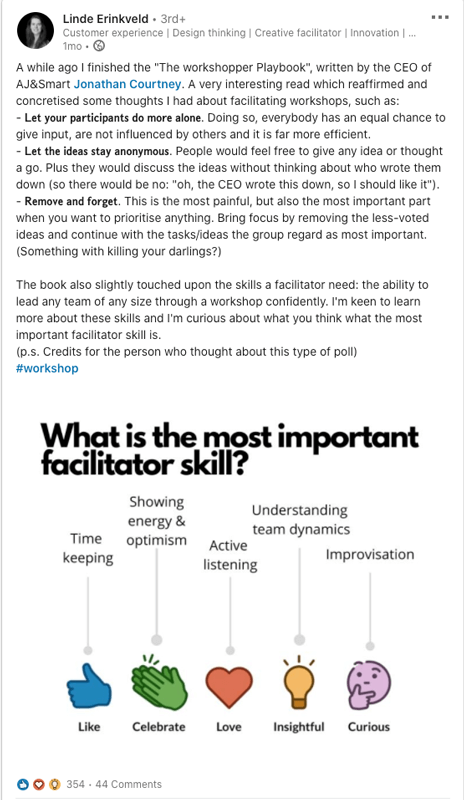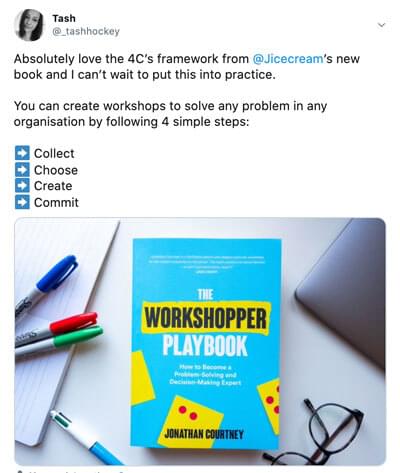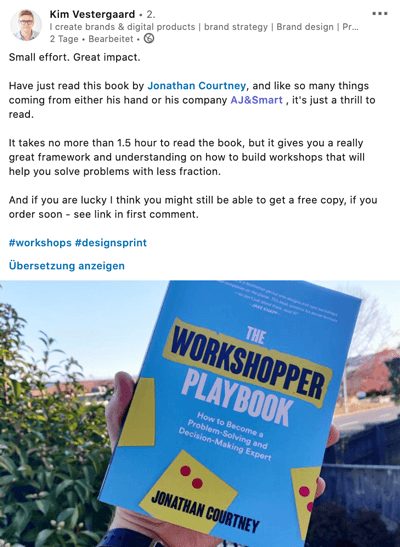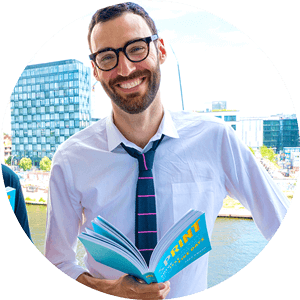 "Jonathan Courtney is a facilitation genius who designs and runs workshops for the coolest companies on the planet. This book contains his secret
formula – so don't just stand there, read it!"
JAKE KNAPP

THE BEST COMPANIES IN THE WORLDUSE WORKSHOPS!
(AND I HAVE SHOWN THEM HOW)

THIS BOOK WILL TEACH YOU THE FRAMEWORK FOR RUNNING ANY TYPE OF WORKSHOP!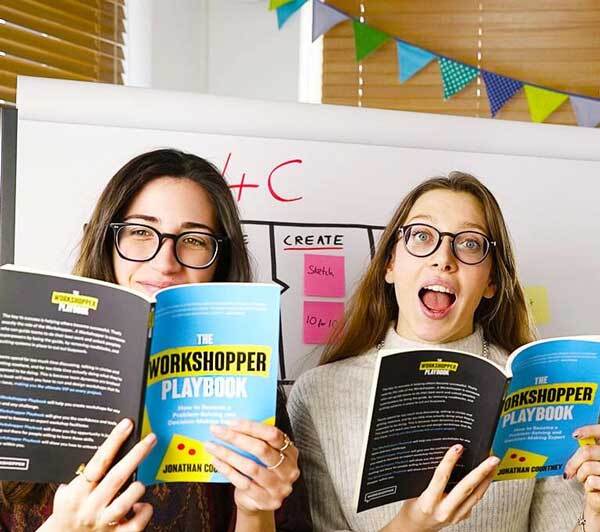 You will be able to run workshops that:
Prioritise the right projects to focus on with actionable outcomes

Decide on a product feature or test that no one can agree on

Define your company vision and values in an inclusive way

Align your team with a common goal and solution

Move your team faster, get results and see the positive impact this has on your experiences of work everyday
GET YOUR COPY NOW
You can choose from digital-only for free, or pay the printing and shipping costsif you want the physical version!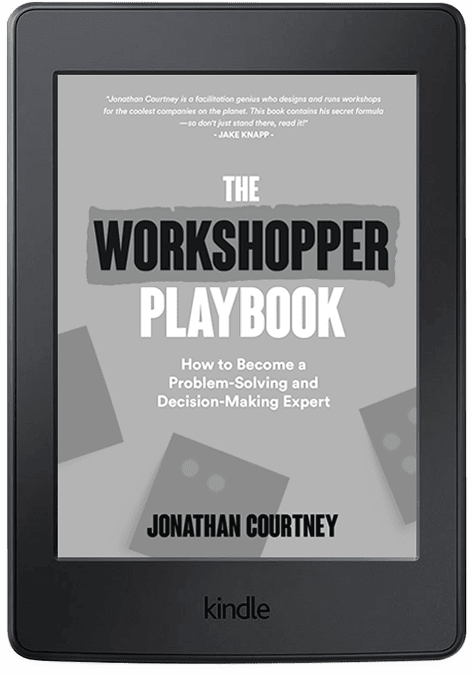 DIGITAL ONLY: FREE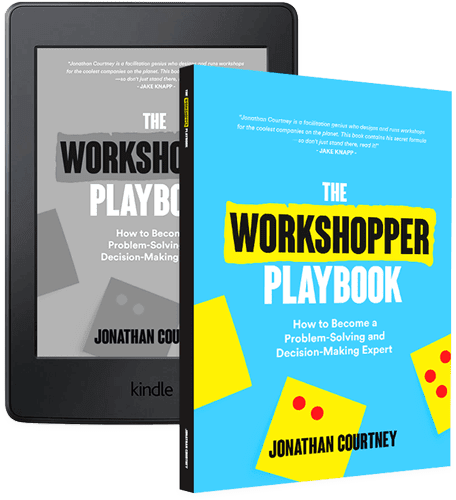 DIGITAL & PHYSICAL:€19.97*
*Price includes printing, handling and international shipping. Please note: Orders are shipped from the US and can take up to 10 weeks. We cannot do anything to speed up the shipping.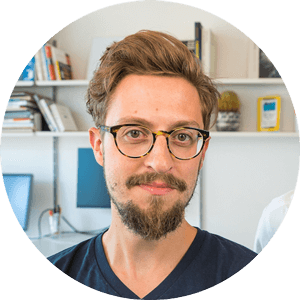 MEET THE AUTHOR
Jonathan Courtney, CEO of AJ&Smart, an Innovation Agency based in Germany. His passion is helping people work better together and empowering individuals to make real change in their organisation. He's worked with everyone from General Electric to LEGO and Airbnb. Inspired by what he has learned, he wrote The Workshopper Playbook to share the tactics that have provided AJ&Smart with multi-million dollar success.

momekh.com – All Rights Reserved