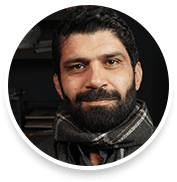 Welcome to Momekh.com
I help creatives, entrepreneurs, executives and thought leaders build their own powerful and profitable brands online so that they can do social media right, share and monetize their advice, get more leads, earn more revenue and make a difference.
Consider subscribing to my weekly email newsletter and join the Momekh Insider 
What I am Working On
I am an entrepreneur, a ProHobbyist and an addVenturer from (and in) Lahore.
I consult businesses and entrepreneurs on marketing and sales
I am passionate about learning and teaching (سیکھو اور سکھاو), and have a small, growing library of online courses in Urdu that I've created that are available to the public.
I have started a small real estate consultancy (Momekh RE), focusing on new projects offering short to mid-term investments.
I create videos that I hope you will enjoy and find useful. Click here for a quick visit to my YouTube channel. I make videos about productivity, business & marketing. And yes, in Urdu. #ChakkKayRakh
I write an email newsletter (that one's in English), that goes out roughly once a week. I share insights into being a ProHobbyist, living a life of adventure and disciplining creativity. Subscribe here (for free) if you want to join our 12,000+ strong community #Bismilla
AddVentures
I have had the pleasure of being involved a large number of small projects over the year, some of them (15+) actually made me some money. You can check those projects (new and old) here.
Don't want to take too much of your time (thanks for reading till here!), but if you are interested in learning more you can check out this About page.
I invite you again to join our community, and I look forward to seeing you soon inshAllah, talking of which…
How to get in touch
You can always email me via this contact form.
WhatsApp is at 03113MOMEKH (666354)
Facebook group here (we go live there and talk about growing our businesses and brands and lives there! 🙂 ).
I am also hiring, if you are interested, check out the careers' page.
This Now page is inspired by Derek Sivers and his Now page initiative (am I saying this right?). Learn more here. 
God is great and all iz well