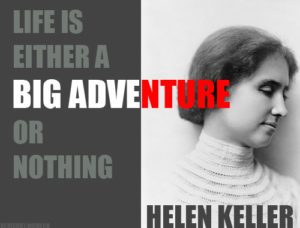 Different adventures catalogued.
The ultimate adventure is to live an ACE lifestyle. Short for Adventures, Challenges and Experiments, this lifestyle has been called by many names, but the idea is simple:
"Where you work hard, but not for money. Your work has a positive impact on other people's lives."
The gauge is "impact".
The adventures catalogues on this page, they are the vanilla definition of adventures. Things like going on a bike trip to Khunjerab, running a triathlon in a foreign country, visiting Victoria Falls in Zimbabwe or playing football at 4500 meters (and scoring 2 goals might I add 😀 ).