Do You Want Growth in Your Life and Your Business
You get access to premium courses AND you get live training with Mohammad Khan every month!
Join now! Next LIVE session is December 9th inshAllah!
Let Mohammad Khan be YOUR virtual coach for 2 hours every month!
Access all previous Masterclasses and Workshops (and more*) when you join
You need guidance and world-class, proven advice to reach the next levels of success in life and in business. The Momekh Premium Membership offers you exactly that
Let us promise to be honest here, yes? Then tell me if the following statement is true for you: 
"At this stage in life, I thought I would have done more…"
Do you agree? If you answered "yes" then I am certain that the following will help you inshAllah.
I know EXACTLY how one feels when one sees so many business opportunities just simply pass you by.
I know EXACTLY how one feels when the only person to blame was me… had I been more disciplined, had I been more focused, I would have done more, so much more.
That's why I started this Premium Membership… so I can share with you the proven steps that I discovered in my 20+ years of working for myself, doing multiple projects, online and offline… to unlock one's potential, in life and in business.
These are the things that worked for others, and they worked for me and my students and clients.
Now you are invited to join me as we learn, apply and inshAllah, grow.
But let me be clear here: I am not asking you to trust me. 
I am asking you to trust the voice in your heart, that says it is finally time for you to take positive action to improve your life and your work! 
I invite you take that action now and start by signing up for the Momekh Premium Membership
What is the MPM?
Every month, I go live online and coach and train our community on how to reach the next level in life and in business. The Members get the "insider information" on what's working in self development and in business, marketing and sales.
By God's Grace, I have been paid lacs of rupees by businesses to help them unlock growth for them… now those strategies and tactics are readily available for YOU but only IF you take action.
Get Coaching by Mohammad Khan, and Your Receive:
Monthly Live Coaching with Mohammad Khan
Join Mohammad Khan for 2 hours of live coaching every month. You'll get strategies of business growth and self development to create financial freedom, momentum, creativity and adventure in your life, inshAllah.
Each month, Mohammad Khan teaches neew concepts exclusively to this community, ranging from lifestyle design to building profitable brands online. Imagine this: you get the same coach and consultant hired by businesses who must pay PKR 2Million+ per year.
Just PKR 5,000/month.
Cancel Anytime.
Structure of Success + Find Your Business
Anyone who join the MPM, gets access to these two premium courses for free.
Structure of Success helps you unlock your own true potential. You discover how to organize your day, how to set goals and then how to implement action to inshAllah achieve those goals.
Find Your Business course gives YOU the tools to uncover hidden gems and ideas to start working on. Based on the timeless Profit Matrix, this course shows you how to find the right type of business idea that fits your own personal objectives!
These Courses are Free for Members!
Free Access to Previous Recordings
You get free access to recording of previous live coaching session.
You will immediately be able to figure out the right strategies for building your website. You will discover how to set up your own email marketing campaigns and communities. And a whole lot more with these premium coaching sessions.
Free access to premium sessions by Mohammad Khan
If you want to start building your dream life & business, then I look forward to seeing you on the inside…Select your membership level below and let us get started! #Bismilla!
MPM Monthly
pay as you go coaching
LIVE COACHING with Mohammad Khan and this community for 2 hours

2 months of coaching recordings unlocked (Rs 10,000 value)

Challenges to help you grow and take action on YOUR lifestyle and business

Structure of Success and Find Your Business courses Unlocked, Free With Sign Up!

Cancel Anytime.
Save 65%
Save with Annual Plan
Commit to growth in advance, pay for the year in advance and save 65%!

Same benefits as monthly coaching: Live 2-hour training with Mohammad Khan, past 2 months unlocked!

Structure of Success and Find Your Business courses unlocked, free with your sign up.

BONUS: Annual subscribers only get the full e-Commerce & Website Creation course by Momekh for free with this plan

Cancel Anytime.
Pro Level
Coaching PLUS Courses
All coaching benefits including Structure of Success and Find Your Business courses unlocked, PLUS

BONUS: Annual subscribers only get the full e-Commerce & Website Creation course by Momekh for free with this plan

BONUS # 2: Pro Level subscribers get immediate access to the

ProHobbyist 5 Week Challenge

to start and grow their online businesses (a value of 25,000 rupees minimum). 

Cancel Anytime.
You can pay via Credit/Debit Card or JazzCash/EasyPaisa or Bank Transfer
 If you are new to my community, first off, salaams! 🙂 
I publish the award-winning creative self employment blog JustAddVenture,  

I have been self-employed for over a decade, experimenting, surviving and sometimes thriving in various forms of business!

have started offline and online ventures, including dairy farms, marketing firm, design consultancies, freelancing gigs and elearning. 

I was a judge at Digithon by Jazz, a prize-based competition for startups
was invited twice, the last time as a digital influencer to the Digital Youth Summit 2018, Peshawar.  
as an experiment, I set myself a challenge of earning only from affiliate websites, and then to go on a business-class trip. I by God's Grace did it in 60% of the time, and then wrote a 70+ page guide called "TheFirst1000Dollars" on how exactly to do it (that is available for free on the blog)

once wrote an article on dairy farming that lead me  to creating a digital guide, that sells to this day 

helped my wife convert her hobby of cooking into not one but TWO online businesses  
have been interviewed in national and international electronic and print media regarding my ventures and addventures, 
I am not an expert, nor a guru, nor an internet millionaire. I am just a regular guy with a family who earns his living on the Internet. And I also show people like you how to do it in the best possible way.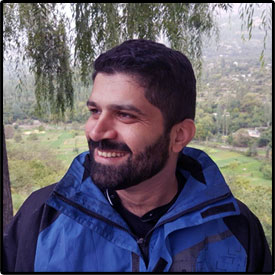 Mohammad Khan
Chief Doer of Stuff at Momekh&Co
Interviewed at, wrote for or spoke at: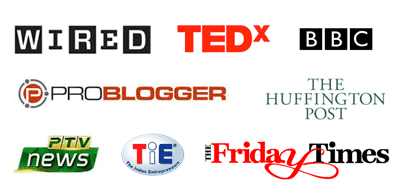 Is This Coaching & Membership for You? This is for people who WANT to improve. People who have committed to growth going forward. People who want a proven path to success.
From entrepreneurs, business owners to artists, creatives and athletes… from students to teachers to parents to leaders, this program is designed to change the way we live and do our work. You will inshAllah find clarity and focus. And you will inshAllah find the proven strategies and tactics to execute upon. This is what the Momekh Premium Memberships gives you