How To Go From
Idea

to

First Sale

 Without Leaving Your House!

Uncover this 7-step system to build your online business in Pakistan that pays you to do what you love!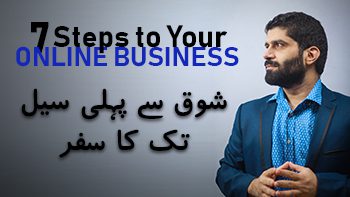 "I don't know if my idea will work! I am afraid I will waste time and money and I won't get any profits from the business…"
Sounds familiar? 
You know your idea has potential, but where to start?
What is the best first step to take? And then the second and then the third?
You are risking your time and money to launch your business, what are the most affordable methods to start selling as quickly as possible?
Is there a template or a system that I can simply follow, that will tell me what to do so I can start my own online business?
This free training helps you discover which business ideas are best for you before you start!
Tell me where to send you my free training. Type in your contact details and I will inshAllah send you the trainings (for free) – looking forward to your success, aameen.
 If you are new to my community, first off, salaams! 🙂
I publish the award-winning creative self employment blog JustAddVenture,  

I have been self-employed for over a decade, experimenting, surviving and sometimes thriving in various forms of business!

have started offline and online ventures, including dairy farms, marketing firm, design consultancies, freelancing gigs and elearning. 

I was a judge at Digithon by Jazz, a prize-based competition for startups
was invited twice, the last time as a digital influencer to the Digital Youth Summit 2018, Peshawar.  
as an experiment, I set myself a challenge of earning only from affiliate websites, and then to go on a business-class trip. I by God's Grace did it in 60% of the time, and then wrote a 70+ page guide called "TheFirst1000Dollars" on how exactly to do it (that is available for free on the blog)

once wrote an article on dairy farming that lead me  to creating a digital guide, that sells to this day 

helped my wife convert her hobby of cooking into not one but TWO online businesses  
have been interviewed in national and international electronic and print media regarding my ventures and addventures, 
I am not an expert, nor a guru, nor an internet millionaire. I am just a regular guy with a family who earns his living on the Internet. And I also show people like you how to do it in the best possible way.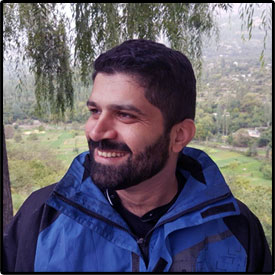 Mohammad Khan
Chief Doer of Stuff at Momekh&Co
My Brag Wall 😎
Interviewed at, wrote for or spoke at: