Are you making these 5 Critical Social Media mistakes?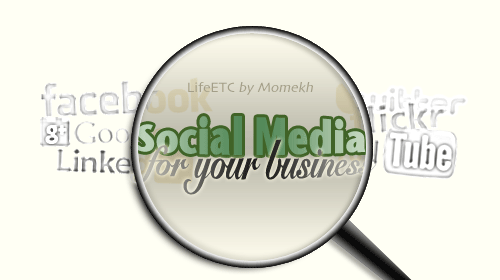 Social Media is what the Internet has become.
From housewives (and househusbands!) earning substantial monthly incomes to multinational corporations finding new markets, Social Media has really given everyone a level playing field.
You can build your business, your repute and influence using Social Media.
But like so many other players in the Social Media scene, are you making the following mistakes that are so easy to make?
#1: You are building someone else's business
I see this mistake being made all the time.
You invest your time and your money in building a Facebook page, for example. But you do not have a website of your own. Or the website you have has lower quality content than your social media profile(s).
This is criminal. Purely criminal.
Why are you engaging your market on someone else's turf? Why are you not bringing them over to an online property that you have more control over?
Remember: your website or blog is not only part of Social Media, it ought to be an integral part.
Your website is in your ownership, you control the domain name, the design, you can test different variations, track your visitors' behavior etc. In short, you control the presentation of your business.
Remember to build your website and use other Social Media profiles as outposts. These profiles are in support of your own website/blog, they are the supporting cast, not the leading role.
#2: Your business does not have a personality
When your business (or you) communicate online, who is talking? Does the potential customer know the personality?
I remember poking fun at some entrepreneurs who'd put their own picture on their business adverts (I have seen billboards here in Lahore of famous eateries advertising their founders' pictures all the time!).
I'd call them showoffs, tasteless or straight-up uncivilized.
I know now I was being naive. Stupid even. That was just me trying to perhaps hide my lack of confidence to do the same.
Putting up a personal picture helps your audience put a face to your business (and content) and this helps in establishing trust. As I have repeated before, all businesses are built upon relationships, which is squarely based on trust.
Your tone is important too. You do not want to sound like a corporate robot. Even if your employees are managing your social media profiles (including your blog/website), it is much better for them to use a casual, authentic tone.
Social Media is different. If you do not want to put up your real pictures, consider using a caricature or something; the idea is to exude a personality.
Do you see my picture on this blog? Does this help? Would you consider my blog a tad differently if my picture was removed?
#3: You are interested in Conversations, and not Content
This is perhaps the most critical of all mistakes.
Inherently, it is easy to have a conversation on Social Media. But what is that conversation based on?
Are you guys just discussing politics or worse, fashion maybe? That's a conversation, but is it helpful to your business?
You can sit for hours on Facebook and feel that you have wasted your time. If you feel like that, you probably have wasted your time.
You need to focus on providing valuable content.
Your content is your number one marketing tool, and it should serve a purpose i.e. to build relationships with your audience. Conversations based around your content will help you do that.
If you are selling cakes, wouldn't it be great if you put up a well-structured post on how to have a birthday party?
If you are selling ice cream machines, wouldn't it be great to put up free courses on how to make ice creams?
That is some awesome, targeted, valuable content for your market. And that is how your Social Media is best put to use; by giving content that helps build a relationship with your audience.
Sure, a casual update once in a while helps too, but that again serves a greater purpose: to give and enhance your business's personality.
#4: You are trying to be everywhere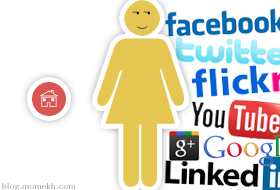 Frankly, there are just too many Social Media sites out there. It can be a daunting task navigating through them.
I suggest you follow the 80 20 principle (as always!) and pick the best of the lot.
It is OK to register your brand name on all major social media sites (to protect your name), but do not try to be active on all of them. Focus on one. If you ask me, I'd say Facebook.
Do not spread yourself too thin. Focus primarily on building your own social network around your business; this is ideally done with your own blog/website as the main hub of valuable content, with Facebook being your primary marketing channel.
#5: You are not paying attention to SEO
All entrepreneurs are expected to learn the basics of accounting, of marketing, of sales etc. Then why are so many entrepreneurs happily illiterate when it comes to SEO?
Make no mistake, it is imperative that you learn Search Engine Optimization. You do not need to learn all there is, of course not. But you do need to learn SEO.
As the Net has evolved into Social Media, so has the Search Engines. They now take (or at least try to take) into account the popularity of your content within social media profiles.
You'd be forgiven if you do not understand linkwheels, directory submissions and Latent Semantic Index, but for the sake of your own business, it is important for you to get the most basic Search Engine Optimization training.
+++
There is a lot of opportunity to grow your business using Social Media. And as stated earlier, it is inherently easy for business owners to get on the Social Media bandwagon.
Why aren't you taking your business where your customers already are?
As this research article from Social Media Examiner shows, more and more people are buying from the brands and companies they follow either on Facebook or Twitter.
And for Pakistani entrepreneurs, the Social Media landscape offers an excellent opportunity. An inspiring video of how one home-based entrepreneur is using Social Media to her advantage can be seen here [YouTube].
If you have yet to take your business into Social Media (via your own blog/website coupled with at least a well-groomed Facebook page), then right now is the time to do it. If you are serious about it, you can get in touch and I will try to help you do it right.