Do you want to start a
profitable

dairy farm?
ATTENTION:
From: Mohammad Khan / Entrepreneur from Lahore
To: All entrepreneurs looking to start a dairy farm in Pakistan
Dairy Farming for me was a wonderful project to start. I started research on it almost 2 years ago with my trusted friend. We still joke about the fact that we travelled upwards of 1600 kms in one week, hunting out the experts in the dairy farming business.
And was it worth it? By God's Grace, it was…
Before moving on, let's make one thing clear:
Having the right kind of information is powerful
I want to tell you that having the right information has been the difference between success and failure. And it is no small difference. Please carefully read the following example:
A representative from Nestle came to my farm and told me that my 8 animals were producing MORE milk than another farm that had more than 30 milking animals.
Do you see the MASSIVE difference? Of course you do.
Only small pieces of information and then taking action based on that information, that has made one farm produce more revenue than another farm that has almost 10 times more investment.
Think about that for a minutte now. Do some maths while you're at it:
| | | |
| --- | --- | --- |
| | Nearby Farm | My Dairy Farm |
| Number of cows & buffalo | 60 | 11 |
| Milking cows | 30 | 8 |
| Total milk end of day | 105 | 120 |
| Average milk per animal | 1.75 | 10.9 |
| Average per milking animal | 3.5 | 15 |
I admit, this still looks crazy to me. But the numbers are there, and the sad reality is, MOST dairy farms are not run as a business at all.
So why did my farm Alhumdulillah perform so much better?
Teachers made the difference for me
I must tell you RIGHT NOW that this difference is because of the excellent teachers I found during my research into dairy farming. The information I received from these people was MORE THAN ENOUGH to get me going on the right track, Alhumdulillah.
But as I mentioned earlier, I traveled a lot to meet these people.
I had to filter out the good advice from the bad.
And YES, there is BAD ADVICE available out there. Someone is advising that person with the 60 animals, right?
There IS a problem with the advice on Dairy Farming
I wanted to run the dairy farm on modern guidelines, treat it as a business that makes me money and gives me time to pursue my other projects.
So as you can well imagine, it was frustrating to find advice that was either:
for very rich individuals. SMEDA has an excellent pre-feasibility study on Dairy Farming, but the problem was that I did not have that kind of money to invest! It seemed that most 'technically sound' advice was for the seths, industrialists and people with a spare crore just lying around!
or advice that just did not suit an urban lifestyle. If the so-called experts were not telling me to invest a Million just on the Shed, they were telling me to practically 'live on the farm' for the rest of my life!
Both these advices were based on experience, and I still understand where these guys were coming from. But it was not something I wanted to do!
Start a Dairy Farm on Your Own Terms
I wanted to invest in the dairy business, but I wanted to do it on my terms, which were:
To start a fully-functional dairy farm based on the best-practices currently available.
To do it within the limited budget I had (also, the budget I had allocated for the dairy farming business was not available to me at once, but I could only afford to slowly inject cash into the project)
To delegate as much as possible. I follow delegation as a principle, where I want to hire the right people for the job! I did not want a situation where I was important to the daily running of the dairy farm. I consider a good business to be based on systems, where I play the role of no one. The business should be able to run in my absence. This type of advice, again, was hard to come by!
So I started searching AND doing
I searched for the right teachers and mentors, and applied and TESTED their advice on my own dairy farm.
And I believe that because of God's Grace, this searching and doing gave me the edge.
Do YOU want to have that edge, that advantage?
The Dairy Farming Guide gives you – the entrepreneur – the edge you would need.
Here's how The Dairy Farming Guide gives you the advantage:
Plan Your Dairy Farm business: this simple and proven technique on "How to do the research for your Dairy Farm business" will tell you what to look out for, what things are important in a dairy farm and what things are just hyped up. Most importantly, The Guide will help you see how the Dairy Farm business can be integrated with your own lifestyle goals!
How to Control the Three most important Variables in your Dairy Farm. This information alone was worth so much to me and it helped me focus on the right activities & infrastructure rather than spend money on supposedly famous activities that were not productive.
Understand and Implement the Owning Vs. Running mentality towards dairy farming
How the 80/20 Principle is applied to focus only on the business variables that matter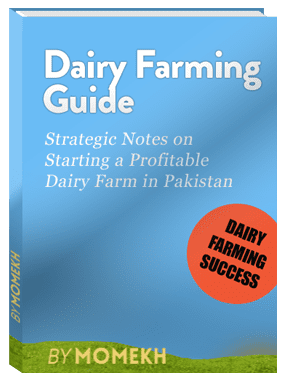 The 3 Systems for Dairy Farming Success
I want you to understand the difference between a strategy and a tactic. For example, tactics are the techniques used to climb the tallest tree in the forrest, whereas strategy is the vision that decides WHICH tree is the tallest!
I suggest you, as a dairy farmer, devise a SIMPLE strategy that is based on business systems.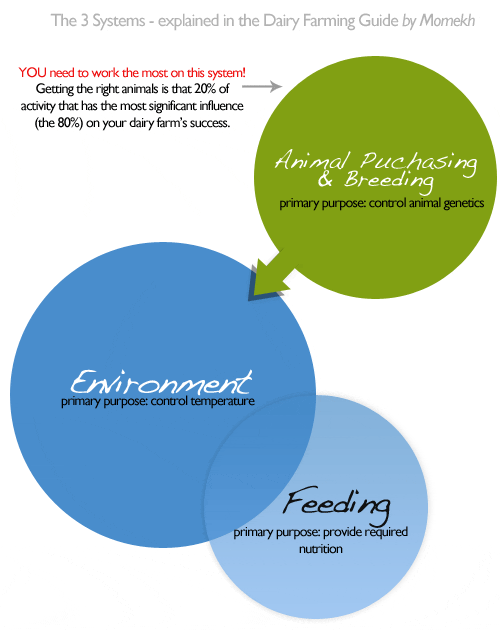 This guide will tell you the strategy behind:
The Environment of your Dairy Farm
The Feeding of your animals
Animal Purchasing and Breeding
These three sections are the result of considerable deliberation on the key variables involved in a dairy farm's success.
Let's have a look at what these sections will have for YOU…
Setting Up Your Dairy Farm's Environment
What do I mean when I say environment? It means controlling the exposure of natural elements such as direct sunlight, rain etc.
Were you expecting a more technical definition? Of course, you will not find heavy technical information in this guide for a very clear reason: it doesn't help an entrepreneur.
This kind of approach to information is very valuable! How?
Imagine that a highly-paid civil engineer completes your shed. He gives you the detailed, neatly-drawn technical diagrams, shows the finishing touches of the shed and how the paint is used on the shed is conducive to this and resistive to that!
What would you do to see if the shed is doing its job?
You know what I'd do?
I will take a bucket of water and a tall ladder. Climb to the height of the shed roof and throw the water on the roof.
Will it leak? Because that is my ESSENTIAL objective with the shed. And that is the kind of information I need.
You will find my Shed construction diagram that you can use to guide yourself.
In my experience, that is ALL an entrepreneur needs for this.
And some 'experts' will make you think that the 'environment' of the dairy farm is ONLY the shed. They are WRONG. Shed is there to control the environment, and I have also seen very profitable dairy farms operating from under a large tree!
The basic CONCEPT must be understood. And I try to do that in this Guide.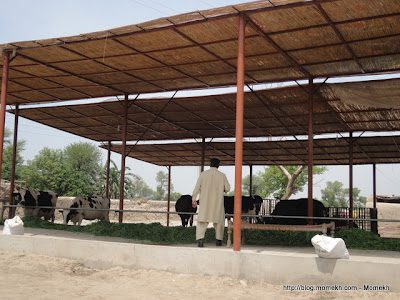 As always, we will identify the core requirement and then see how we can build the most cost-effective solution.
Input from experienced dairy farmers is matched against the core requirement, and this simple approach will help YOU save money and set up a long-term, scalable dairy farm environment.
I will also tell you the problems I faced, the costs I had to incur while constructing my shed etc. Shed design diagram's also included.
Feeding System for Your Dairy Animals
One small piece of information regarding feeding proved to be so important that had I not done it, I probably would have failed at maintaining my animals.
Due to God's Grace and God's Grace alone, I have been able to maintain a relatively successful milking average on my dairy animals. I was able to devise a very simple ration program for my animals and I tell it ALL in this guide.
Also note, that as with most things, I insisted on keeping it simple and deliberately avoided highly detailed information on nutrition values, kilojoules and the like.
There is also a section dedicated to SILAGE that includes:
How to Make the Silage Pits (also, how I saved money using a very simple construction technique that most 'engineers' didn't know, yet a rural vet told me and the technique was successfully implemented, Alhumdulillah)
How to Make Maize/Corn Silage (the steps involved, so you know when someone is trying to take your for a ride!)
If you already have a dairy farm or are just starting out, silage should be a number one priority on your farm. I explain in detail how current dairy farmers and would-be dairy farmers can start making silage!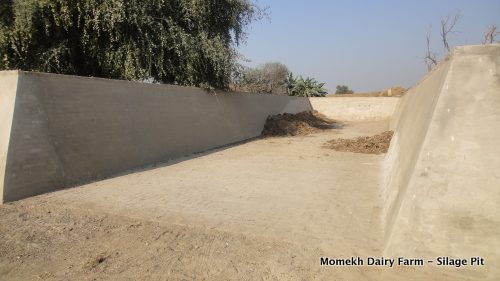 I have tried to present this information in the easiest form possible. This helped me a lot, and God willing, will help you as well.
Animal Purchasing & Breeding
The last section of the eBook is possibly the most important.
Anyone who has been involved in dairy farming ALREADY knows this; buying good quality animals is the most difficult task. I share some of the best tips on buying these animals. And not only that, I also tell you my "sources", from where I buy my animals, and why.
Please note, the only thing that got me to travel all over Punjab was this purchasing of high quality animals.
I ended up meeting a lot of people involved in the sale of dairy animals, but there were only a few who were able to provide the right animals. I share these details in the Guide.
 People Who Have Bought the eBook
"I must say it can't be more easier and at the same time comprehensive the way you explained the concept of sucessful dairy farming for serious farrmers to be."
People have said some good things about the eBook, by God's Grace.
The following are exact copies of what they have said about the eBook, via Email.
I have not changed anything to "make it look good". These people are doing jobs yet are eager to start a dairy farm. They bough the eBook and have this to say:
People have said some good things about the eBook, by God's Grace.
The following are exact copies of what they have said about the eBook, via Email.
I have not changed anything to "make it look good". These people are doing jobs yet are eager to start a dairy farm. They bough the eBook and have this to say:
I bought your ebook about 2 hours ago and I have finished it now. I came from work after 12 hours long shift and I didnt have dinner neither I change my clothes, I just start reading ur book and finished in one seating.
I have found you and your book, very helpful. InshAllah I will invite you to visit my dairy farm, might be within a year's time.
Dear M,
I purchased your book online.
I have not read such concise, to the point and informative text on dairy farming. And since it was Pakistan environment specific, even better.
Good Job!!
Now, let's have a look at the table of contents so you know EXACTLY what you're getting.
I do not want to sell you something that you do not want – I want to be as honest about this as possible. So please have a look at what the Dairy Farming Guide is all about!
Part 1: Introduction & Rules of Engagement:
Why start a dairy farm anyways!?
The 80/20 Principle and Dairy Farming
Own a business VS Run a business
Part 2: Dairy Farming Business & Business Systems:
Environment

The importance of Environment
Always ask: is your primary purpose being fulfilled?
Setting up the perfect dairy shed

Feeding

Silage – all you need to know
The shocking misconceptions about silage
How to Make Silage
Setting up your silage pits

Animal Purchasing & Breeding

Quality Vs Quantity
Your Main Focus is NOT MILK!
Buying Quality Animals and Herd Management
Part 3: The People involved in Dairy Farming
Who Can Help & and Who Just Won't!
Dreaming and End Notes
Excel Sheets to the rescue!
End Notes
I do not want to put out a product that is not good enough. And a product is good enough only and only if YOU think it is good enough.
To show YOU that I will be standing by my end of the deal, I am offering a 100% MONEY BACK Guarantee!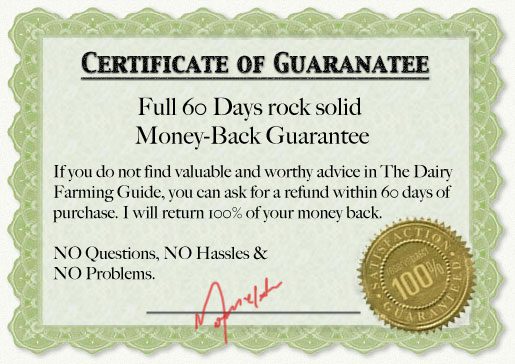 Do you know the best advice I got when I started out in dairy farming?
The advice was, "you will not be able to do it!". And it was this piece of advice that lead me to devise plans and meet some exceptionally remarkable people in the field of dairy farming. These people guided me with unparalleled clarity; some of the advice was in fact hard-to-translate into actionable items. For example, I was told to 'love these animals, only then will they produce their maximum'. But truth be told, it is this wonderful mixture of old-school, traditional approach and the ruthless, cold scientific methods that make up the contents of this Guide.
But what is the PRICE of the eBook?
When I started writing this Guide, I did not imagine it would be this difficult to put a price on it. I mean, how would I price something this unique? And as far as I know, there are no guides – paid or free – that approach dairy farming from an entrepreneur's perspective. So there was no concept of pricing your product based on market expectation! There are no books and guides on Dairy Farming!
How do you put a price on something? You look at the value it brings to the person buying it. And if I follow that model for pricing this Guide, then let's see what kind of value this book will bring for the person who is serious about starting a dairy farming business:
Following the advice of the supposed experts and pouring over the feasibility studies, I realized that I would need to spend a lot of money on shed construction alone!
But then I asked around, I asked people already running dairy farms, I asked construction engineers, I asked qualified dairy vets, I asked anyone I can find related to the dairy field. I ended up saving 300,000 rupees on shed construction alone.
Yes, 300,000 SAVED! The same shed that visiting dairy experts and vets now call the 'perfect shed'. How do I put a value on that? How do I translate such benefit, such savings, such value into the price of a 50 page book?
Then there is another pricing model: where I look at the cost of coming up with the product. Considering that would mean including expenses from the past THREE YEARS, and for all intents and purposes, would ALSO include the cost of the Dairy Farm itself! I mean, looked at from the context of this book, I just set up a dairy farm so I can write a Guide about it, so it is included in the cost of the book itself.
But I had to put a price on it. So after asking people in the dairy field, showing them the value I am giving in this book and drawing on my own experiences with pricing products, I decided on a price of Rs 11,000.
The Dairy Farming Guide for 11,000 rupees, that is going to save you lacs of rupees based on REAL experiences and advice! That sounded reasonable to me. My three years of direct experience from a business perspective, all of it squeezed into 50 pages, for 11,000 rupees. Information that is almost guaranteed to save you HUNDREDS OF THOUSANDS of rupees, available for 11,000 rupees! But then I decided to cut the price even more, and now the guide is priced at 7,870 rupees only!
Yes! Reserve the Dairy Farming Guide for me please…
I am waiting for you to send me The Complete Dairy Farming Guide. I understand that:
I will get Instant access to the 50+ page master document that explains "the strategy" I will need to start my Dairy Farm in Pakistan successfully.
I will pay a one-time investment of just US$ 47. There are no renewals, no recurring fees, no other charges.
In addition, I understand that I will get any updated versions of the book FOR FREE.
I further understand that on top of all these incredible benefits, I am backed by your "100% Risk-Free Money Back Guarantee"
It is with this understanding that I am clicking the secure order link to get instant access to The Dairy Farming Guide.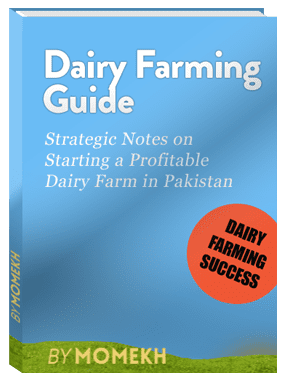 If you do not have a debit or credit card nor a PayPal account, you can do an interbank fund transfer.
Where to transfer the payment, you will be told when you checkout.
But I strongly recommend that you use a Credit Card as that is the FASTEST WAY.
Please have your Debit / Credit Card ready. Thank you.
Just To Make It Clear
I understand buying online is not comfortable for some. That's OK. I was encouraged to write this report by the incredible community at JustAddVenture by Momekh blog. I have been lucky and blessed (Alhumdulillah) to serve a community of remarkable people. And we sometimes meet up and discuss business, including but not limited to dairy farming.
IF you have any queries or questions regarding this, do not hesitate to contact me.
The Guide has been written with the best of intentions and I do not mind answering questions. I hope you buy the Guide and find it useful. Thank you for reading this far and regardless you buy the Guide or not, I wish you ALL the best in your Dairy Farming venture!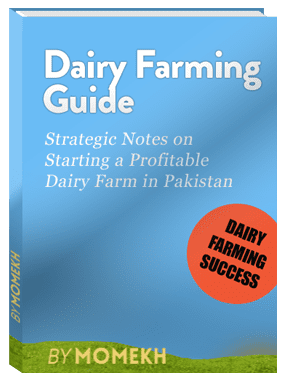 There are NO monthly payments or hidden fees.
If you have any questions, you can contact me directly via this link