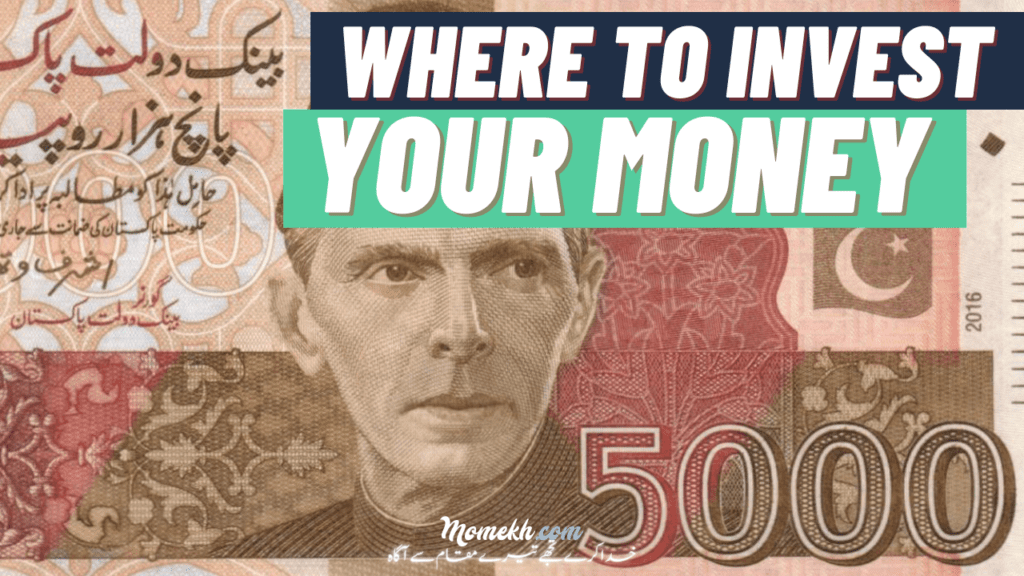 Where to Invest Your Money
So you have some money to invest, what is the best way to invest your money in Pakistan?
I did some due diligence in trying to find the best ways to investing one's hard earned money. I found ways how the super rich invest and manage their money. And I plan to share this with you, not only as a reminder for you, but as a reminder for myself as well.
First of all, I believe it is important to understand where I am coming from:
The worst form of investment is saving money in fiat. This is where the distinction between "saving" and "investing" is very prominent. Fiat means "currency", so I think we need to see the difference between Savings and Investing.
What is the difference between Saving and Investing Your Money?
Saving is for rainy days. Investing is for your asset to grow.
What this means is that if you are saving money, you are trying to:
have some money if something goes wrong
When it comes to investing:
you are investing money so that your money grows.
The objectives are different, that is why I believe it is OK to have money saved up in fiat currency. That is what we will call – to use a term popularized by the likes of Dave Ramsey – an Emergency Fund.
Where to Invest in Pakistan?
For starters, you can start by investing in the following:
Real Estate
Stock Market
Mutual Funds
Government Bonds / Saving Certificates
That is the normal way to looking at investing. But that is a very ineffective way of looking at different investment options.
What is a better way of investing (especially in Pakistan)? The most effective way of investing is looking at how risky is the investment.
High risk
Medium risk
Low risk
Note that all investments are – by definition – risky. There is, really, no such thing as zero risk in life, so there is nothing "zero risk" in investments as well. If someone is selling you a "zero risk" investment, pay very close attention to that investment advice!
Your Three Buckets for Investment
So you need to divide your investment total into three buckets.
As we saw in a video where I shared how you can start saving and investing in Pakistan, your total income is divided as follows:
70% of Total Income = What you can spend
30% of Total Income = What you save or invest
And from that 30% of Total Income, you can divide your investment into three buckets, based on the risk of the investment.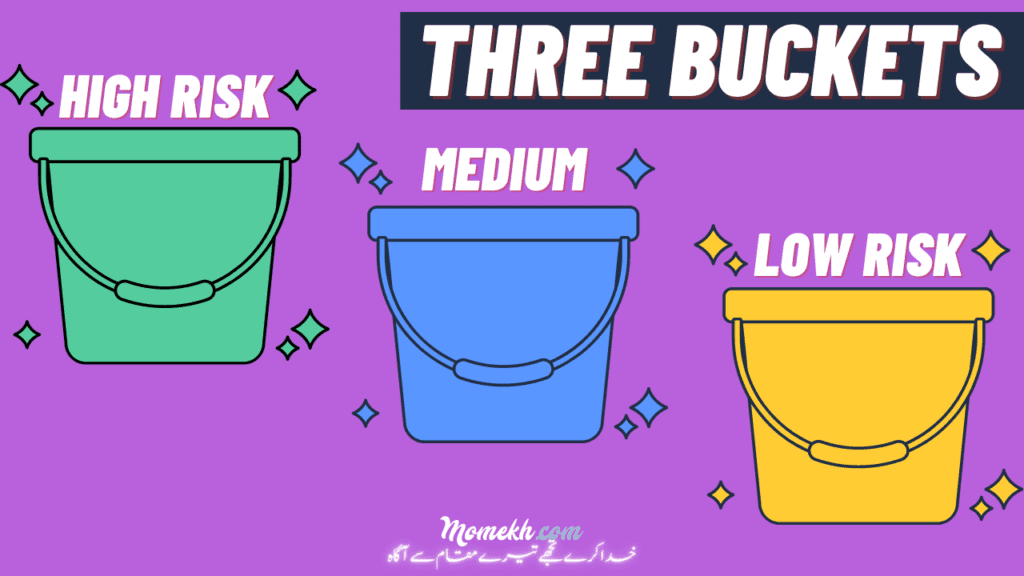 You can watch a video on how rich people manage their money (in Urdu):