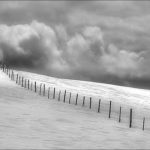 "Know Your Limits. Then Ignore Them."

Complacency should be treated as a sin. It has cost me years in lost time and hundreds of thousands in lost revenue. It doesn't matter, I say. But I say that because I am good at justifying things to myself. We all are.
Your brain is the best lawyer your ego gets to hire.
But we all need a reminder once in a while. I recently had that. I thank God for it.
By God's Grace, I have no complaints where I am today, with my work, this blog, my writing and other creative endeavours. But I know that complacency and procrastination disguised as indifference has overpowered my ability to give my full. This is absolutely unacceptable.
I hope you are not falling for this trap. I hope you are pushing yourself to the limits of your own abilities. And one of the best ways to know that you have reached your limit is when you collapse. When you fail. This typically happens in front of everyone. That's why I have cowered behind layers of indifference.
I promise to myself to keep pushing harder. Till I collapse. Till I fall. Failure to achieve has been stigmatised for way too long. It's time we outlaw the failure to try. If we believe in something, we need to give it our best. Our abso-freakin-lute best.
We have to reach the point where we gloriously, dramatically, in-slow-motion collapse because we have reached our limit.
I want to find my limits of consistent hard work to help the people around me.
When I stand before God at the end of my life, I would hope that I would not have a single bit of talent left, and could say, "I used everything you gave me." ~ Erma Bombeck
You in?
—

I have again gotten together with my good friend Hayat, and we are raising funds to deliver the required goods to the flood affected areas. I've hardly pushed that here on my blog. That's complacency.
We are raising money. My target is 400,000 rupees (approximately US$ 4,100)
Maybe you have already donated to one cause or the other. And that is excellent. See the page for more details. But do consider sharing this page across your network. The thing is, even a 1000 rupee (10 US$) donation goes a long way. See this page for more details (update: I now have registered a domain http://supportpakistan.org to make it easier to remember and share). Contact me directly or in the comment section of this post. Thanks and God bless you in your conquests and queries.