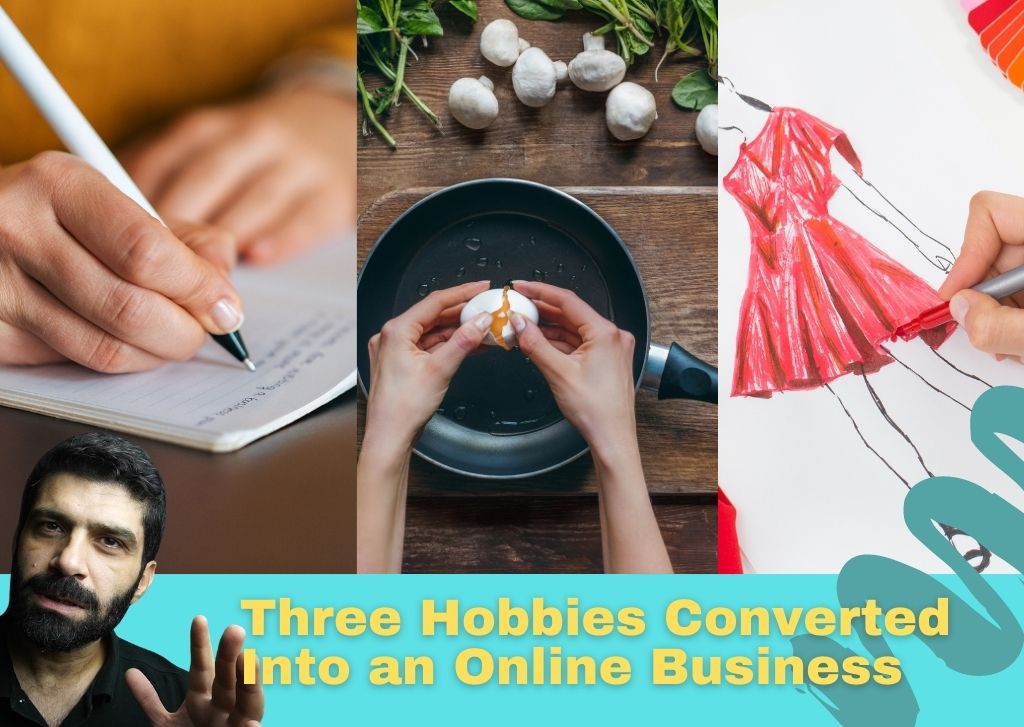 Converting your hobby into an online business is a great mission to have.
It can be very rewarding, as you already love the work, and now you have decided to get paid for it as well.
This does demand that you take your hobby as work, and for many of us that is not the ideal situation to be in. So the first real test is to ask yourself:
Am I willing to put in the work it takes to start and run a profitable online business based around my hobby and passion?
If you answered yes, read on.
Business is a Skill
Business is a skill, and it involves two very distinct areas.
According to Peter Drucker, the business philosopher, business is essentially two things:
1. Innovation, and
2. Marketing.
Innovation
When I first heard this word, I was confused. What does it mean to innovate? So for the sake of clarity, innovation you can think of as the product itself.
When you are making the product, many times we automatically ask these questions to ourselves (and sometimes we have to train ourselves to ask these questions):
is it any good
is it different than what is currently being offered in the market
how will it make the buyer's life easy
how will it solve their problem (a buyer buys to solve a problem, so which problem is your product/service solving?)
These types of questions help you "innovate" the product. And as we are talking about hobby-based businesses, in many cases, the person is already way ahead of the curve. That's why hobby-based businesses, if set up correctly and professionally, have an immediate edge: they are really good because the person who started this was actually very passionate therefore knowledable about the latest and greatest in the field. Making sense?
Marketing
Second is marketing, which includes selling that product to the customer.
In the case of the hobbyist, this is where the learning really needs to happen.
Way too many people think that if they can bake a cake, they can sell it. If they design the perfect graphic, people will buy it. If they write the perfect article, they will get paid well for their efforts.
That is simply not the case.
Marketing, just like Innovation, is a skill. And you can – and if you want to success then you must learn it.
And if you head out to learn marketing for your hobby-based business, this is how you would go about it:
First, get a blog
Write, share your journey of making the product.
Ask others for feedback on your blog articles
Make your first product based on that feedback
The above four-step process sounds boring. I mean, here you are wanting to start an online business based around your hobbies, and here we are talking about blogging and sharing and feedback.
There is a reason why I said "start a blog" instead of saying "start an ecommerce store". So let's see a bit of detail on each four steps to see how the pieces fit together.
Start a blog based around your hobby
A blog is like any website, where you post regular content. So if you have a pure ecommerce store, you will upload a product, and that is it. You have a 100 products to upload on the store? You will do that, take the time it takes you to do that, and then be done with it. You will then get busy promoting and marketing your ecommerce store to anyone who's willing to listen.
And that's where you leave money on the table. With only an ecommerce store, there won't be any community as such. Because a community is built with educational and empowering content, you are much better off with a blog.
If you start a blog, by its very nature, it means you will be posting content on it on a regular basis (once a week is a great content schedule to maintain). You can and will have an ecommerce online store attached with the blog, sure. But with a focus on blogging, especially when you are starting out, you will be able to build a solid community around your hobby.
Another reason having your own blog (yourbrand.com vs facebook.com/yourbrand etc) is important: Also note, blogging is how social media really started. And it is the one thing that you yourself can control. When you make a Facebook post, Facebook owns it and controls how it is displayed, who sees it and how can they interact with it etc. With a blog, once the person has entered your blog, you control the conversation. And this is very important for a business; to control the conversation as much as possible.