The African Adventure / The Leverage Experiment
I can complain right now about how things are not going well. For my country Pakistan. The load shedding (power cuts) alone is enough to send chills down one's spine – metaphorical chills as otherwise it's hot and humid. The economy is down the drains. It's awful. An honest man can't make a living in this place.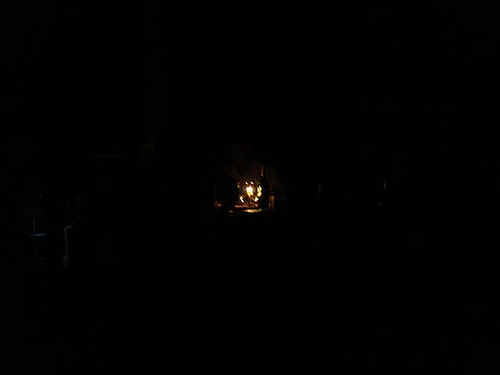 Or I can look at the challenges and consider it an opportunity to grow. A lot of people have done and are doing great things. And if I can figure out a way to make it fun – for me and for those around me – it can be a big adventure!
I like that. Adventure I liiike.
It starts with the habit of leveraging the problems. Sounds boring I know. But wait till it gets really, reaaly interesting…
Growing with Leverage
Let's do a quick situational analysis. Where are you and where have you been?
Note: We are not our past, we're not out biography but we're our decisions and choices. The future can be bright if you take the right decisions, God willing. And to take better decisions, one must consider the past.
And then like any good adventurer, we leverage (we'll see what that is in a minute) as much as we can.
The past few months have been "big" for me – a lot of good, and a lot of bad:
I completed a big adventure in March of this year; the triathlon in Abu Dhabi. A long winded, expensive, extremely fun, challenging adventure.
I had to say goodbye to a profitable business to correct the mistakes I made in another one. It took me some time to crawl out of the depressing abyss I found myself in. But I think I'm out of it. Dried and ready. God willing.
I am finally putting together another product; an eBook called "Find My Business: how to decide which business to start". (Click here to know more)
My first eBook – The Dairy Farming Guide – also breaking personal milestones for me. Alhumdulillah!
I conducted my first ProHobbyist workshop in Lahore. The workshop went OK, but I totally messed up the aftermath. A severe case of overpromised-underdelivered on my part I think. I focused more on the venue and getting payments from attendees instead of preparing worksheets. Recovery from that is still underway.
I was on national television for 20 minutes, talking about starting micro businesses.
I gave a talk on the biggest risk at possibly one of the highest TEDx talk ever!
I also managed to visit the basecamp of one of the most majestic mountains in the world.
Looking back, I'd say I leveraged a lot of things. 
Leverage is when you try to get maximum use out of something. The word 'leverage' gets thrown around a lot, being a buzzword for management consultants and business "gurus". I am neither.
I just want to get the most out of my experiences. And help others do the same.
So one business gone for the sake of another. It's bad, very bad. But that's leverage. I used what I had to fix a problem. That's the positive side of this.
You know how they say that a mistake really hurts once you do not learn from it? Well, when you learn from your mistakes, you are essentially leveraging your errors and getting the most out of them.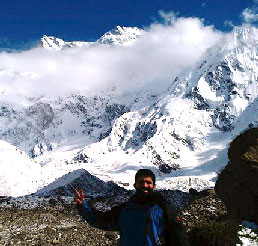 I went to basecamp of the ninth highest peak in the world (pictures here). I also gave a TEDx talk there. That's leverage. Couple that with the tons of friends I made along the way, the adventure becomes very, very "profitable".
Profit is considered strictly monetary and we need money just like a carpenter may need a hammer or a saw. But if I get your prayers in return of the free stuff available on this blog, I profit from that. I meet good, honest, professional, hard-working people, that's profitable for me and my attempt at being better than before. A transaction takes place and we both benefit from it. Win slash win.
Thinking in terms of leverage is a good start.
The Big Adventure!
Now I am going to Africa. Why? Because I have to. But I want to leverage that. So I am trying to take some handicrafts along, to sell there. I am trying my best to keep my luggage weight below 12 kgs, so I can use the remaining 18 kgs that I'm allowed, to lug as much sell-able stuff as I can.

I will also hopefully get good flyer miles, Africa being so freakin' far away. And I am flying Emirates, which I always wanted to do. I am now thinking maybe I can write to the Emirates group and ask them to put me in business class in return of a video roundup that I can post on my blog? Maybe leverage the resources even more? Who knows what will happen? Of course they're going to reject my puny offer, but that in itself will be a good exercise in rejection therapy. Ha. Win slash win!
On the way back, I am stopping over at Dubai, to deliver a private workshop and hopefully, to conduct seminars at a few universities there. The last time I was there, I just loved the place.
That's leverage.
Warning: I also want to be sure that I am not doing too many things (that's another old, bad habit I have :P).
I re-read the above paragraphs, and I realize this is impossible; someone like me can't be in such a wonderfully blessed situation as above. Alhumdulillah. You may have a different desire but this is what I want to be doing! Reminds mw of this talk by Shani Foad (she gave the talk before me at TEDxFairyMeadows), where she says how she couldn't believe that she had done all those things!
This will be challenging. And as per definition, facing a challenge means growth. God willing, you learn, your grow, you improve.
All starts with asking this one question, "how can I get the most out of this?"
The "this" in the above question can be "my studies", "my 15 minute break" or "my life".
Question: How have you leveraged your experiences? Any stories of how you got the most out of something? I obviously DO NOT mean exploit something. I mean attaching 'other experiences' with the primary one. Let me know in the comments section. Peace!
—
Next week: I am writing an article titled "5 Things You Must Do Before Your Start Your Hobby Business", coming out next week God willing. Stay tuned and thank you.
Picture credit: deshanta