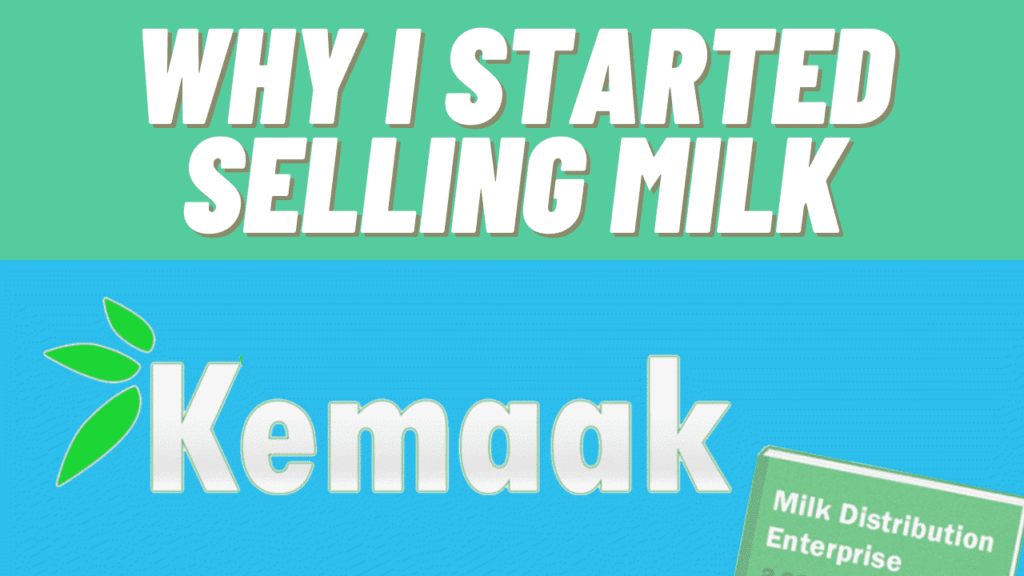 The following is taken from the Milk Distribution Case Study, a detailed breakdown of how one can start their own small milk brand. Read more about that here.
+++
200 kilometers away from home, my Mehran parked under the shade, I watch as the tractor pulled away. The trolley being pulled by the tractor is filled with bags of wheat. On its way to be sold to the government.
Agriculture was profitable back then, and I was happily – and silently – thanking God for the good harvest and it was safe to say, I was in a good mood.
"Mubarak ho sir jee," Afzal says, "this is good," nodding toward the bags of wheat that were huddled together in my crop shed. He's the munchee – the manager – of the landlord. Tall, fat and an uncontestedly-elected Nazim of the area, Afzal was always helpful. And courteous.
"Chai ho jai!" he says. Yes. Tea would be nice. He knew, from the two years or so of my sporadic visits, my weakness: I can never turn down tea.
So from my small crop shed, we get out of the car and start walking towards the milk center.
Now consider this for a moment: Pakistan is in the top 5 milk producing countries in the world. Punjab is, by far, the largest milk producing province within Pakistan. And two districts in Punjab produce the most milk. In one of those districts, one of the largest milk contractor had his largest milk collection center right next to my leased land. He collected thousands upon thousands of liters of milk every day at this milk center alone. Collecting the milk to sell it to the big milk marketing companies.
It was at this milk center that we sit. The manager of the milk center comes out, greets us and without asking or being told, straight away orders three cups of tea. Wheat is our staple diet, tea is our staple drink.
We talk about the wheat crop, the weather and the milk business. I tell him how I got a 49 maund average over 140 acres and how my partner is pleased with the cash flow. Maybe now I would upgrade from the Mehran to a Baleno. That'd be nice.
He tells me that anticipating the summers, he's operating on a one point five rupee margin, bringing in some serious cash for the milk center.
I tell him that it's impressive how his hard work's paying off. He nods, happy with the praise.
During our engrossing discussions, we are told that the small kitchen – that was within one of the largest milk center in the largest milk-producing province of one of the largest milk-producing countries in the world – is out of milk.
"You guys out of milk! Now that is impressive," I say. Even Afzal manages a giggle.
But then something remarkable happened: the milk center manager told the tea boy (who was really an old man, not a boy), to go to the tea stall in the nearby market and get some milk. I couldn't help but ask, "why not take a quarter liter from the thousands that you have in store?"
"O no sir jee," he smiles, "this milk is not fit for consumption."
+++
The problem was glaringly obvious. And sitting there, I had this urge of somehow playing my part in providing a solution.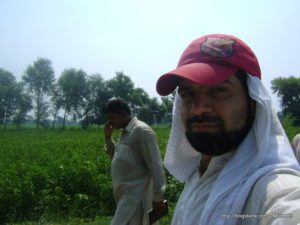 Can I provide good, "drinkable" milk honestly and profitably to people who do not know the difference?
I started selling milk a few months later. In a small vicinity around my house in Lahore, serving up to hundred and fifty houses. I sold milk for about five years, and the enterprise was profitable from the start. Alhumdulillah.
For many, the profits I got were equivalent to – and nothing more than – a healthy pocket money. I was told that "real businessmen" would sell more and more. So I guess I am not a "real businessman", but I do feel happy that I started something based on the notions of solving a problem, instead of earning a profit.
Starting and doing something "just for the money" is perfectly and absolutely fine. But I felt – and still feel – that there is a far more fulfilling way of starting something.
Unashamedly, I call it for-profit philanthropy.
Find a problem, provide a solution and make it easy for the transaction of money to take place; I think this is the easiest definition of an entrepreneur.
+++
What do you think? Share your thoughts here.
Want to start a milk distribution brand? Click here.
Like what you read? Don't forget to share it with your friends please. Thank you.