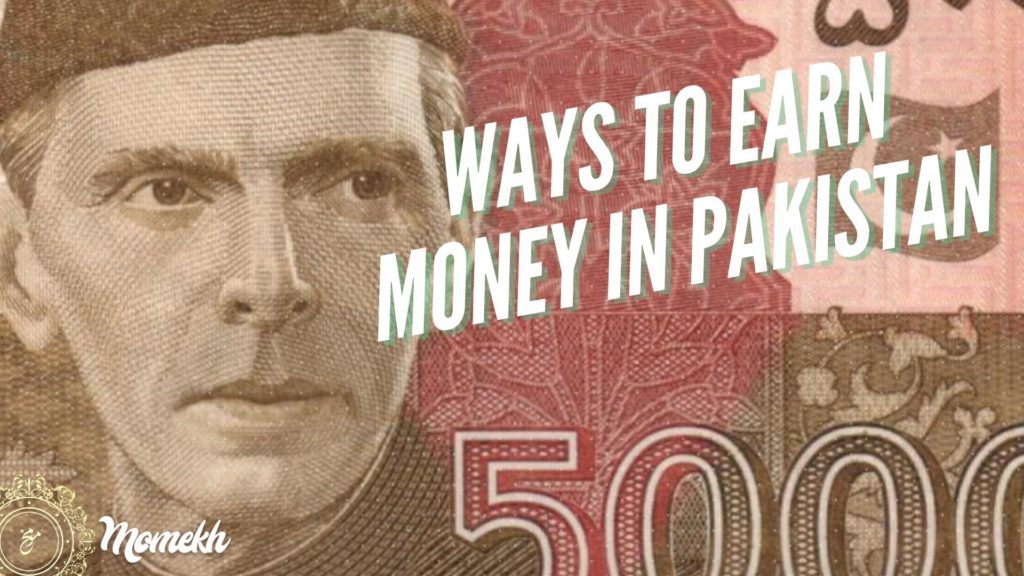 15 TESTED Ways to Earn Money in Pakistan
I remember reading about people who have already done what I wanted to do. Reading about it gave me the confidence that "if they can do it, then I can do it too!"
My biggest fear when at college was that I wanted to earn money in an honest, ethical manner. I saw some people following the easiest ways of earning money in Pakistan, but that was based on dodging or downright cheating.
So by God's Grace, these money-making business ideas list is different.
This is not your usual list of earning money in Pakistan.
This is different. And hopefully more useful because I have actually done each of the listed businesses. And none of them as such were "easy". They were and are simple, yes. As you will see in this detailed post, many of the businesses you can still start today, many from the comfort of your home… and be ethical and honest and very profitable at the same time. InshAllah.
Some of the business ideas answer the question: how to earn money online in Pakistan? And other business ideas are offline businesses that you can start.
I have tried to be brief and helpful, but these are 15 ways of earning money — and it is packed with actionable ideas for you to start (or improve) your journey of making money in Pakistan.
Note: One can easily make a full-time income doing any of these projects. Some of the ones listed here still contribute to my bottom line one way or the other, by God's Grace.
The idea behind these offline and online business ideas is not to get rich quick, in fact, it is not even to get rich the way we understand rich to be.
The idea is to creatively start projects, explore different opportunities and see which one might stick, which one suits you and your choice of lifestyle. That's actually a very high level of freedom one can work towards. InshAllah.
So, in no specific order, here are the 15 projects you can start to make money…
1. Sell Website Design
I have earned money by selling website design to local (Pakistan-based) companies.
This is first thing I did, while still at college.
I would just walk into stores and such, and ask if they want a website. Many a times, this approach did not work (I now know why it didn't work), but sometimes, it did. I made my first website in the year 2000 I think. Never looked back, as they say.
How you can start selling website design (in Pakistan and anywhere else for that matter) will be easier for you if:
you dress up like a bloody CEO – no one wants to give money to this kid in a t-shirt and flip flops. You'll be a kid even if you are 40 when you go to client meeting wearing a t-shirt and flip flops
if you think you can finish the project in say 7 days, then tell the prospect that you will finish the project in 21 days. Yes, don't double it to 14, triple it to 21. Then deliver it in less time and you'll get yourself a very pleased customer. Also you get to say "I/we overdeliver in our services"!
Make sure everyone knows that you are now making websites; your first few customers will definitely come from within your close network of friends, so ensure they all know.
2. Make Money with Freelancing
Nowadays (in 2022), earning money from freelancing in Pakistan is the "in" thing, and a lot of college students from different universities across Pakistan are trying their hand at freelancing. Which is great. But back in the day, I had a large group of friends (Alhumdulillah) and none of them were doing freelancing!
I guess back then being an entrepreneur (or even just a freelancer) was not considered as cool as it considered now – I was considered unemployed, not self-employed! 🙂
In those times (between 1998 to 2002), the biggest marketplace for international freelancing projects for Pakistanis was Elance. It was later merged into Upwork, which is of course now the biggest freelancing marketplace in the world.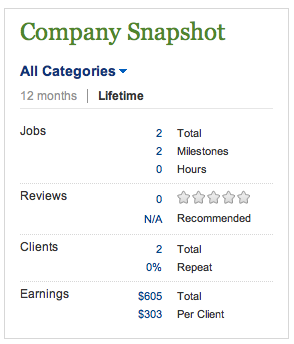 My Experience as a Freelancer from Pakistan
I got a total of 2 projects, totaling a whopping 600 US$ – that was a decent bit of money for a student in Lahore.
Both projects were web applications (back in the day, we'd call them databases or software, surprise, surprise – now they'd be called apps!).
And it seemed to take forever for me to actually start bidding on projects, as I would only stalk other contractors/providers, see their earnings stack up, telling myself one day, I will earn as much.
Turns out I didn't want the sheer level of commitment and time it takes to open an office, manage a team, and run a business. This was my first experience with knowing the difference between running a business and owning one; I know now that I don't want to run businesses, I would rather own a business that somewhat doesn't need me to run (to know more about this owning and running thingy, check this post).
How can you earn money with Freelancing from Pakistan
I will tell you both ways of earning money with freelancing, one method is the online one, and the other one is where I feel the most money can be made!
Online Freelancing from Pakistan
You can sell a lot of different services on Upwork or Fiverr.
There are just tons and tons of different categories to choose from, from accounting, to writing, to graphic designing, to software development and a whole lot more. So whatever your current skill, or whatever skillset you want to develop, you can try your hand there.
PRO TIP: Focus on writing a winning proposal. This means you have to learn selling and you will have to learn copywriting. I am not kidding but this will be the number one difference between you and the others bidding for the same projects – your ability to write clearly and powerfully is a super-power, trust me!
Too many creatives – writers, designers, coders etc – think selling is beneath them; it's sleazy or something. Well, ever heard of a best-writing author? NO! We only hear of the best-selling authors. I really want to drive this point home for you: learn how to sell ethically, honestly and with your words – because those folks are making all the money with their creative expression.
The Best Type of Freelancing in Pakistan
This type of freelancing is something that you are probably overlooking right now.
I am getting more and more convinced about the best type of freelancing that you should focus on.
That is, while building your profile, make sure you are building your brand as well! Building a personal brand is one of the best long terms strategies you can have.
Freelancing in Local Markets Vs International Market(places)
In this interview of a successful freelancer (4000+ Fiverr clients alone!), we talk about focusing on the local market as well.
Way too many students and professionals from Pakistan are now focusing on freelancing on international marketplaces like Fiverr and Upwork. What does that mean? That means there is a lot more competition.
Think about it like this: say you want to get a website made, and you post a project on a site like Upwork or Fiverr. You have immediate access to top talent from across the world! Not just Pakistan, but from countries across the world!
Now imagine if you don't post your project on Fiverr for your website project, but you ask your friends, or other shopkeepers and store owners for references (like it used to be before online marketplaces).
Now the people bidding on that project are extremely, extremely low. If you are in that group of freelancers, you have a much, much higher chance of getting that project.
That's why I always encourage people to sell locally! Visit 10 shops or stores, ask them if they need website design services or social media marketing services or graphic design services. Present yourself properly and follow up. You will be absolutely stunned by the response you get.
In 1998, I was earning an extra 30,000 rupees per month as a student doing just that (click here to read my exact journey of earning money as a student). I still had access to Elance etc, but I was getting better business from the local, Lahore market!
Please do not write off the local market, because you know what, so many talented freelancers ARE writing off the local market and bidding on international projects. This leaves a lot of room for you to start growing your freelancing business in Pakistan, inshAllah.
Become a Highly-Paid Consultant
Download my free guide on how to become a consultant in Pakistan, in the next 20 minutes! Start your freelancing journey the right way!
I have written a guide on how you can start your freelancing career in the next 20 minutes! Click here to read.
3. Sell Web Hosting
Have earned money by selling hosting.
I still do. Hosting is a very tricky business to scale (with like a gazillion dollars per click or something if you dare think of advertising it online!), but I don't want to scale a business up just because the business demands it. The business serves me, not the other way around. There are creative ways to sell hosting and you can choose a number of them.
I sell hosting on a yearly basis – with no option to sign up on a month by month basis. For that I suggest people use Hostgator (aff link – I am reseller for Hostgator and am happy with their product and customer support, that's why I recommend them).
I try to filter out customers by charging them 147 US$ per year, but I do give them Google Apps (with support), WordPress installed and customized, along with some other goodies. I do not advertise it, and if you want to start your blog (or your business website), then click here to get in touch with me.
4. Sell Milk
I have earned money by selling milk.
Yes, milk.
Kemaak was – as are most things with me – an experiment. An experiment in marketing (I called it a brand vacuum when I started it in 2004 or so).
I remember surveying an exact 100 houses (the ol' fashioned survey, with paper & everything), asking them if they'd buy milk from Kemaak. The business/enterprise, as small as it is, has sustained itself since, Alhumdulillah.
5. Selling Birthday Cakes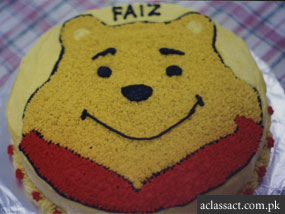 I have earned money by selling birthday cakes.
Not just any cakes, but only birthday cakes. This was a good enough unique selling proposition to begin with. Can you think of a unique type of cakes to sell? You'll immediately stand out. And then you use the exceptionally underrated power of the pamphlet to get the word out, and build from there.
Although I have used online, social media and the like to generate sales, the majority of sales come through good ol' offline networking, follow ups and delivering unique products!
6. I have earned money selling crops.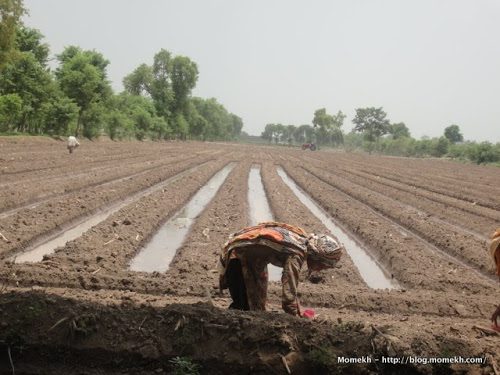 Yes, crops. By God's Grace, I still own this enterprise. I don't have any land of my own, I lease it out. Agriculture is not as profitable as it used to be. I have met some great people, have seen Pakistan from the inside out so-to-speak and enjoy the break from city life every now and then.
7. I have earned money by constructing telecom towers
This was when I opened my own construction company. I had dreams of eventually building plazas and hotels. NatGeo with its MegaStructure this and MegaBuilding that had me convinced that architecture and civil works is the lifestyle business for me.
At that time, I still hadn't figured out the difference between a profession and a business (I think I have now).
I successfully completed the first tower, made a decent amount of cash (now I hear the industry is not as profitable) and then waited for the next order.
Without kickbacks, no one was willing to give a small player like myself any orders. I still remember a telecom procurement manager on the phone casually telling me to start work on constructing 80 towers – yes, eighty – and he then told me that I'd have to give him 10 percent of the total profit (he even knew how much I'd be making after taking out expenses etc). A business that is dishonest is not a business, it is a fraud. There are no grey areas in pretty much all cases, I'm afraid.
8. Earn Money by Printing Brochures
Proper use of Pamphlets/Brochures is possibly one of most underrated method of generating new business.
I have earned money by printing brochures.
I don't wish this upon anyone! Printing is a cut-throat business as far as I could tell. Having spent days on end in the Lahore's famed Royal Park getting the brochure just right, I know pretty much all there is to know about the process of printing (and it helped me design marketing material too). But the margins are too slim and without kickbacks it seemed, no big corporation was willing to give me large enough orders to justify the large amount of time it took.
There is a lot of money in Printing if you can get a big corporate like Nestle on your client list – if you have a contact or if you can get in without being dishonest about it, then this is something you could easily live off of! But please, if you are OK with being dishonest about it, then you really are reading the wrong guy!
9. Earn Money by starting an Ad Magazine
I have earned money by distributing my own Ad Magazine.
What is an Ad Magazine? Literally, a magazine of ads, nothing else. No content (the ads are the content). You charge companies, small businesses in your area etc, for the ad, and then distribute the Ad Magazine in a designated area. The magazine typically needs to be glossy and well-designed for people to actually pick it up and thumb through it.
Me and my friend started this, and by God's Grace, the magazine was profitable in the first month. We distributed the magazine to more than 10,000 households in DHA, on a motorbike, in Ramzan while fasting… Aah, those were the days! 🙂
My partner was unable to uphold his end of the deal and we amicably dropped the project, but it is still a good idea and if you want to do it, make sure you
have sold enough ads in the first issue to at least cover 60% of your costs – and make no mistake, this selling stuff is not as easy as it looks,
Know the printing process like its the back of your right hand! If you don't know it, get someone who does. The printers will take you for a ride, count on it!
Make sure you distribute the magazine on a Sunday so people actually do see it; some will call up your advertisers, and they will keep advertising with you. It is a high-risk business no doubt, but something I really enjoyed (I like inks, design, fonts, paper and people 🙂 )
10. Earn Money with Adsense
If you don't know what is Adsense: You start a blog, and display ads on your blog (or website). You get paid when people click on those ads. Adsense is a ad-serving system owned by Google that shares the revenue with you; they display ads based on the content of your blog, and you get a share in the earnings. Check out Google Adsense website for more info.
This is definitely not something I'd plan my livelihood around, but it is a good supplement to the bottom line. You need two things to start earning from Adsense, (a) a website with traffic, and (b) a website with traffic. 🙂
So yeah, you need insane amounts of traffic to earn a comfortable living.
But if you are in Pakistan, then is 1000 US Dollar per month from Adsense feasible? That's almost 86,000 rupees and I'd say that's a very decent income, right? Well, Pat Flynn, the only person writing about making money online that I read regularly, makes more than a 1,000 dollars from his niche site, and most of that money is from Adsense. Check out his Niche site information hub (click here) if you are interested. Again, remember, this is not a get rich quick kind'a thing; you'd need to work quite hard to achieve this in fact, but I'd say its worth it. No? Tell me how it goes 🙂
11. Earn Money with Affiliate Marketing in Pakistan
Affiliate marketing is possibly the quickest way of starting to earn some cash, but again, make no mistake, it is not easy, it's only simpler.
My experience with affiliate marketing started with Clickbank. Clickbank is a marketplace where people sell digital products (like ebooks and email courses etc). You can sign up there as an affiliate and every time someone buys a product through your link, you get a commission.
I earned enough via Clickbank alone to make a round-trip to Thailand, business class baby! 😀 … I have even written a book on how you can earn you first 1000 US Dollars online through Affiliate Marketing. If you just want a small primer, check out this post and if you really want to start earning your first 1,000 dollars online, then click here to download that book for free.
Affiliate Marketing in Pakistan in 2021
As some of you have pointed out, Clickbank does not work in Pakistan anymore. First they stopped affiliate marketers from Pakistan creating accounts there, now you can't even buy anything from Clickbank if you're from Pakistan! I had to move all my digital products that I was selling on Clickbank to 2Checkout and other payment gateways!
But I did yet another experiment: I successfully earned a small commission using AliExpress as the marketplace to promote. Now notice how this works:
I bought a camera from AliExpress (don't buy cameras or phones from international marketplaces, that is one lesson I learnt).
I captured that experience in a vlog-style video on my YouTube channel.
In the description of the video, I placed links to the camera that I have bought. I mentioned in the video as well that there will be "links in the description" if anyone wants to check out the camera or buy something else from AliExpress.
Anyone who went to that link, no matter what they bought, AliExpress tracked that and paid me a commission for that.
Sure, that video only got a couple of hundred views, and of course, the people who clicked on the link was much less than that. But someone – koi Allah ka bandaa – he or she ended up buying a few things from AliExpress. And I was credited for that sale, and earned a small commission!
So you see, that's why affiliate marketing in Pakistan is relatively easier than starting an online training business for example! A lot of "review channels" on YouTube start their earning journey this way. And you can too! InshAllah
Dropshipping from Pakistan
I have tried multiple times to create an affiliate account with Daraz. I finally succeeded in making one, but there was a big problem. I had to process the order myself, all of it! I had to order the product and then ship it to the customer myself! This is NOT affiliate marketing, although our local marketplaces are calling it affiliate marketing.
This is more like dropshipping, which I do not recommend one starts, and here's why:
Dropshipping looks like a very "easy" business and a lot of people dream of starting one. To succeed in dropshipping, especially from Pakistan, you need to understand the concept of "the last mile". You will be sitting on the last mile, meaning that you will be the one getting the client. And that is a very powerful skill to learn! That is Marketing, that is Sales, that is effective communications and influence. That's powerful stuff.
And to learn that and then apply on a dropshipping business makes little sense, when you have other business models to consider.
Bottom line: you can start dropshipping business in Pakistan to learn about marketing and try out what you are learning, but don't get your hopes up too much (a lot of YouTubers sell dropshipping as something you start now, and 3 months later buy your first Lamborghini!).
12. Earn Money by Training People
I have earned money by training a class of about 30 call center agents on Spoken English and Selling.
I was directly involved in setting up a call center here in Lahore, and ended up training the employees on spoken English, selling and basic presentation techniques (against popular belief, you are presenting even if it's from behind a phone!).
A lot of people are earning money by training corporate executives, by delivering workshops on a wide, wide variety of subjects. The money can be quite good and if you like to get in front of people, then this is definitely a fulfilling field to get into.
Fast-forward to today, and this is pretty much all I do. I have discovered that I personally enjoy teaching and training. And like said earlier, this is a great business to start.
Here are some of the ways of earning money being a teacher and a trainer that I am personally using, Alhumdulillah:
I teach people how to convert their passions and ideas into an online business, using the ProHobbyist 5 Week Challenge course (interested in joining? click here to see if admissions are open)
I have membership program where I share step-by-step strategies on growth in life and in work; I call it the Momekh Premium Membership and it is the culmination of all I have learnt and now teach in growing one's self, and in growing one's brand. Click here to join the MPM if you want to boost your growth in the coming days!
13. Earn Money by Writing for Print
I have earned money by writing articles for Print Publications.
I first got published in SPIDER magazine (largest circulating IT magazine in Pakistan). My article got a cover story. Then I went on to write quite a few articles for Spider, then some for a few Current Affairs publications, topping it off with a writing/blogging gig for TheHuffPo (before it was sold off – a lot of people now consider The Huffington Post a well-disguised content farm used for SEO purposes, believe it or not).
You obviously have to write to earn from writing, and unfortunately, a lot of bad writers are making good money, whereas a lot of good writers don't even know they are good enough…
14. Earn Money by Preparing Powerpoint Presentations
I have earned money by preparing presentations for corporations
I remember overcharging like crazy because I just did not want to do it; I don't exactly like making powerpoint slides. But the government agency who'd hired me was in a fix and they were willing to pay me quite a good amount of money to design about 35 slides. I wanted to tell them that 35 slides is a death trap for the listeners (ask anyone who has to sit through more than 20 and you'd know what I mean). After I was done, they even wanted me to get in touch with them later for future business. I didn't. Whew!
There is a need for people who can design decent-looking presentations, and this is very much a niche that not many people are filling.
15. Earn Money by Giving Presentations
I have earned money by delivering presentations for corporations.
This was much more fun than just designing presentations. If you are good at presentations, then pretty much all the ad agencies will want you on their team. The client presentation is a very critical step for an ad agency, and if you can deliver, then you will keep getting more work.
***
I didn't add the recently started dairy farming project, nor a few other projects that I am currently working on, related to online earnings.
If you want to know more, have any questions or suggestions, let me know in the comment section, or contact me via the online contact form.
If you have not subscribed yet, then do subscribe to my blog for weekly updates on creative self-employment.
On a side note: I know that I was able to find time for these projects (many of them were carried out concurrently) because I do not have a normal job. A 9 to 5 sucks most of your productive time and you are left making plans, and not taking action (a lot of people actually feel guilty for not taking action, but in reality, it is their time-consuming job that is to blame).