Internet Marketing: Earning My First 1,000 US Dollars
Like any scientist will testify, everything starts with an experiment. And it is my understanding that all experiments start because of the single most undervalued attribute of human nature; curiosity.
I started the experiment of earning money from online means (affiliate marketing to be exact) to see what happens, and to integrate my interests of graphic designing, dealing with interesting people and knowing stuff.
I couldn't bring myself to just set a target of 'this much money' as money itself should not be given an intrinsic value. I wanted to just earn enough to do something.
So I planned on traveling to anywhere in the world for a two to three weeks holiday, all paid for through my online earnings.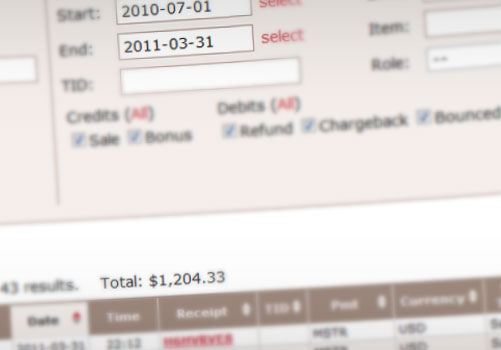 I calculated that I would need around 1,500 US Dollars to travel to any one destination, anywhere in the world. I set my self a target of 12 months to do that, as part of my– ahem – SAS system. I achieved the target of 1,000 dollars around the start of the 8th month.
The Exact System I Used
I set up affiliate blogs to earn my first 1,000 dollars.
Affiliate marketing essentially means that you get sign up as an affiliate to a product, so that if you manage to sell that product, you get a commission. It is not surprise that the business model that works offline is the one that works online.
The strategy behind this is that people are searching for product names, to read different reviews etc before making the decision to purchase that product. That is where you come in. You make a site based on a product that people are searching for, write a helpful review or offer a bonus if people buy through you, and then try to get your site on the first page of Google whenever someone searches for that product name. You do not spend anything on advertising, just do some hard work to get the site ranking on the first page. This becomes easier because you are targeting a very specific keyword.
From a tactical point of view, here's a step by step breakdown of what I did:
Market Research: Using some very specific techniques, I found an affiliate product (from Clickbank) to promote. The product was chosen based on its Product Name, and as any decent affiliate marketer will tell you, this is the PNK (Product Name Keyword) method of setting up an affiliate site.
I registered a new domain name based on the PNK. So if the product I chose is called "ABC Product", I registered a domain called "ABCProductReview.com". In my case I did not get the ".com", so I chose the next best thing, a ".net" domain.
I installed WordPress on to the domain's hosting (I run a boutique hosting company, so that was not a problem). Then I wrote a total of three articles on the site.

Out of the three, two were based on 'related keywords' of the PNK.
The third article was a review of the product itself

As I had not bought the product, I tried to write the review as more of a 'research article'.
Affiliate Site's SEO: This was important, and surprisingly straight forward. Using some very specific methods, I spent a total of one hour to submit the new site to different sites to get as many backlinks as possible. My primary keyword was "ABC Product Review" so I made sure that the anchor text of the links was the primary keyword.
I then waited. I had to wait a total of three days to get my first commission of about 25 US dollars.
I then made three more websites/affilaite-blogs using similar methods, and pretty much all of the income has come from these four sites.
That's pretty much it.
I do not rank on the first page for three of the websites. Still, I make a few sales per week from those three websites, Alhumdulillah. I know if I work a bit more to get those sites onto the first page of Google, and provide valuable, high-quality content, I will earn a lot more.
1,000 dollars? That's It?
Some people have actually told me that 1,000 dollars is just too little an amount, and that I should know better. They are right that it is not something you can live off of, and the potential of earning online is humongous so a 1,000 dollars is really a waste of time. But here is the good news: I never planned to live off of it. A lot of people are living off of it and are making a killing, for example, my good online acquaintance and teacher Pat Flynn whose last month gross income exceeded 30,000 US Dollars.
While setting up a dairy farm, upgrading existing projects, designing and writing, I had managed to learn a completely new skill of making money online. And have earned enough to travel to anywhere in the world while learning it Alhumdulillah (The real world's where the school's at).
I want to assure you, the potential of earning thousands of dollars per day is very much a doable target. It took me more than half-a-year to earn what some people are earning per day.
But that's not the point.
Now I have set another target for my online earnings, and it is a lot bigger than a 1,000 dollars. About Forty Times bigger. Again, that's not the point.
The point is that once you start something, once you become a Dreambreaker, things start happening, Alhumdulillah.
This is something that you too can do pretty-much in your free time, and earn your next vacation from it. Or your next whatever you want to buy. Or quit your job and make a full-fledge living off of it.
The hardest step is the first one. I have already taken that. Have you?
If you want to know more about earning online, using the Internet to finance (and even integrate) your interests, please do subscribe to Just Add Venture by Momekh. All updates from this blog will be emailed to you twice a week, God willing.