What is Personal Branding
On this page, you can browse videos, articles and workshops on how to build your personal brand, especially if you are an entrepreneur or an executive operating in Pakistan. Most articles are in English, most videos are in Urdu. 
These are hand-picked, proven, field-tested material that has been shown to work! I wish you all the best! Do join our community if you want regular updates when such content is added!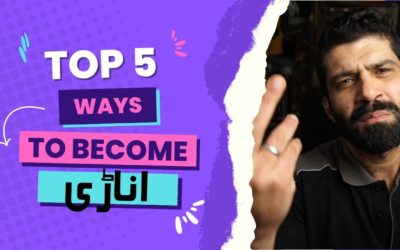 اناڑی بننا ہے تو یہ پانچ چیزیں ضرور کریں۔اور اگر ماہر بننا ہے، اگر اپنا مقام پہچاننا ہے، تو یہ پانچ چیزیں بالکل نہ کریں۔ If you are interested in becoming a professional and then becomming a HIGH PERFORMER in WHATEVER you do, don't forget to subscribe to my...