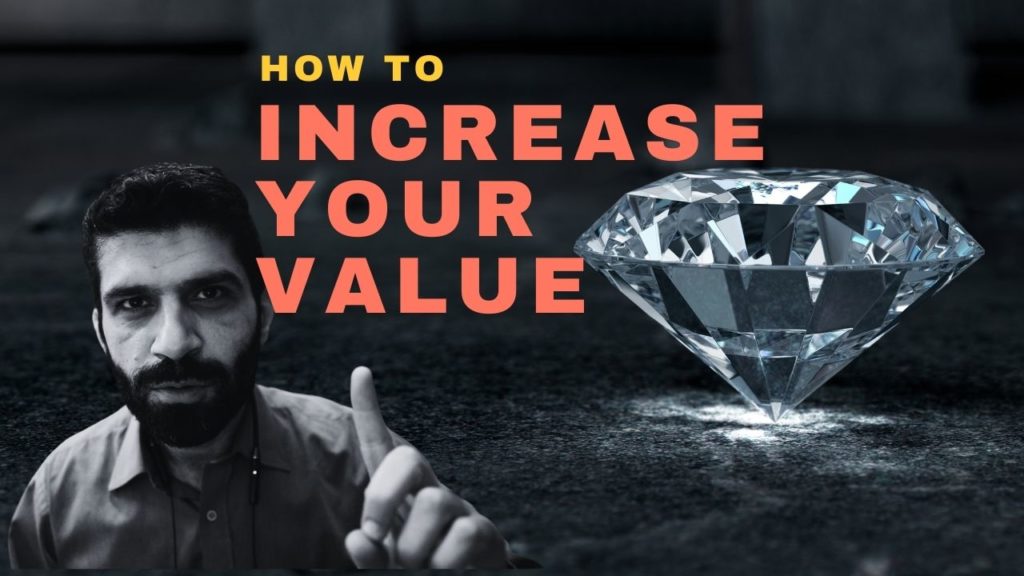 How to increase your value IMMEDIATELY
Whenever we see a new skill in the market – content production, Facebook ads, Amazon FBA, website design etc – always know that there is not one, but TWO opportunities attached with that. Always.
One opportunity comes in the form of learning that skill. That is what is being taught by most organizations and training centers, and YouTubers all over the world.
But there is another skill, that once combined with whatever skill you are building, it will immediately boost your value in the market. That is the skill of selling.
Using this Skill-Combos, you can immediately upgrade your value in the market, and increase your earnings in the process inshAllah.
In my article 15 Creative Way of Earning Money in Pakistan, you can see how this approach is being applied in real, practical (and Alhumdulillah profitable) terms.
Focus on Skill Combinations
You are learning a skill, why? So you can make yourself useful. So you can be of value.
That's excellent.
But all skills are not made equal. Some skills are much, much more useful and valuable than others. And I am talking about skill that are very famous these days (especially if you want to be a freelancer in Pakistan,). Skills like making Facebook ads, creating social media posts, editing videos, product hunting for Amazon FBA or even Daraz marketplace etc… these are very useful skills, sure. But even those famous skills are not as powerful, not as valuable.
So which ones are?
The skill of selling is always more valuable than any other skill that you're learning to earn. Think about it, no matter what you learn, you will need to sell that skillset.
You learned how to do product hunting for Amazon FBA? Very nice, but who will pay you to do it for them?
I will get orders for product hunting on Fiverr, you say.
Yes, very nice. But do you know how to sell on Fiverr? How to present your proposal in that marketplace? What variables do you need to consider to conquer each marketplace?
Same way, if you can cook the best dish in your city, does not mean you will be able to sell even a single order of that.
There are always two skills involved
Think about anything that people are getting paid for, and you will see there was the skill of selling involved somewhere. But then why don't we pay attention to learning that skill as well?
What we seem to miss out is that selling itself is a skill.
So for example, imagine this scenario:
I learn the skill of website development.
You don't learn website development, but you learn the skill of selling online using digital marketing.
Who will make more money?
What will end up happening is that I will be working for you! You'll be going out and getting the orders, and then you will be paying me to get those websites developed for you and your clients. My skill will only be useful after your skill has been used successfully.
So learning the skill of selling yourself, learning the weapons of marketing, the strategies of influence, these things are much, much more valuable in the long term.
Do you want to to learn how to set up a profitable sales funnel, especially if you are selling your products in Pakistan? Check out the Free Training on what you need to go from Idea to the First Sale…follow along the detailed workshops and upgrade your skill set in the next three days. InshAllah. Click here to check out the free tools page to access that training.