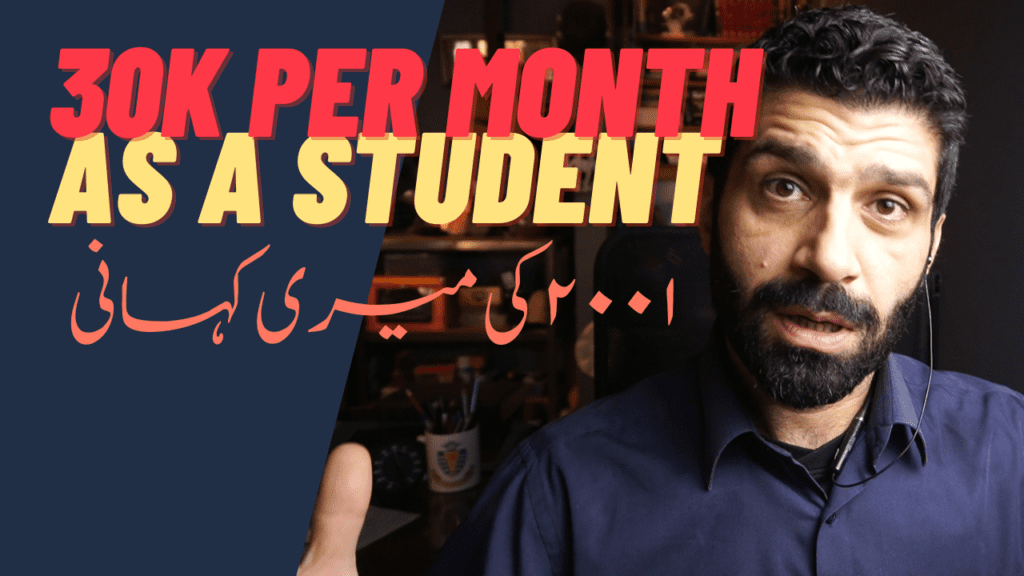 How I started earning 30k per month while at college
Earning money as a student, it can be tough. I have recently covered how there are 5 ways a student can start earning money, especially a Pakistani student.
The following is my personal journey. This is how I did it, back in the day when you had to explain to folks what a website was!
When I was in college, I discovered a sad truth (and if you have seen the inside of a college classroom, you may agree with me).
The sad truth was that we were there not to gain knowledge, but to make money.
Nothing wrong with making money, of course. There are many ways of making money in Pakistan that I have covered in the past.
But what really made it feel like a bad deal was that we were told that college is for knowledge… but really, it was (and still is) mostly about getting a job.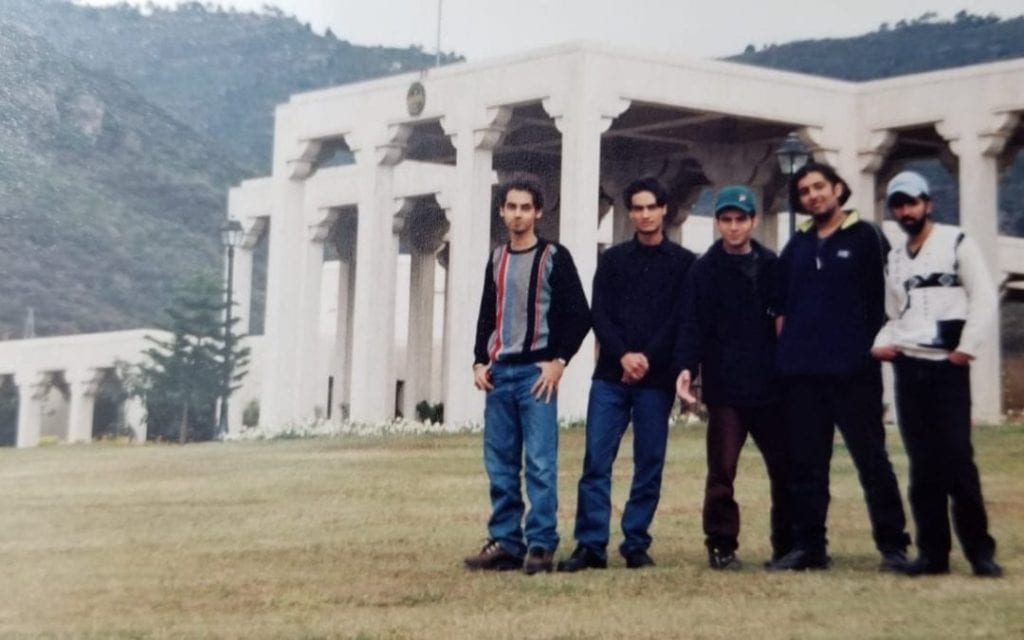 But if you are in college to earn money, so the question became: what's the best way to earn money?
So I ask you, dear , what's a better of earning more money: a job or business?
Of course business, right? But business is not easy. And when we think about business, we think about BIG business, millions and crores, office building and land cruisers.
That's not what I initially planned out though.
The Simple Goal of Earning Money
The goal must be simple. The goal was not to be a millionaire before the first semester is over. No. It was much simpler. The goal was: If I can earn from my business the same amount that a person getting a job will earn, then that's good.
A business gives you freedom and independence as well (at least the good ones do)… and if you end up earning the same amount as your peers and fresh graduates while doing your business, then that's a good deal, right?
The amount I was targetting was 30,000 rupees every month. Which was on the high end at the time actually. This was around 1999, I was 18. Damn, I was young.
So when I first started out, I looked at what I knew and if I can sell it. I knew a bit of graphic design because I was interested in it, and would dabble on Photoshop and draw and paint.
I remember the conversation I had with a 40 year old family friend who was trying to set up a milk distribution in Askari 5 here in Lahore, I asked him, "I can design your brochures for you".
And he said, "sure, but also print them for me".
This was an important lesson here. The client typically does not want what you can offer, but a client wants a "solution".
He wanted brochures to grow his business, and just getting a design from me, and then getting it printed from someone else is more work for him… so the client "taught" me that offering ease to the client is a great plus.
So I said yes.
Doing the Maths showed me I needed to change course…
I think I charged him 5,000 rupees for 3,000 brochures. The printer took like 2,500 rupees, and I ended up making 2,500 rupees from that.
That was no where close to my target of 30,000 per month, so I thought, "I would need 15 of these clients every month!"
That's just too many clients per month, especially for a student busy with "gaining knowledge"!
So what could I do?
I was also dabbling in website design at the time… and it was more difficult to learn than it is now. There was no WordPress of course, and I would hard code in HTML in Dreamweaver (anyone even remembers that!?), do some CSS, use HTML tables (yuck), and get websites up and running.
I remember walking into restaurants, and while my friends were busy fighting on what to order, I was asking about the owners, meeting them, asking them if they need a website.
The first (not-so-big) sale
The first website I made was for a client not in my city, but in Islamabad! He ran a trading company servicing government departments, and one of my cousins knew him.
The business owner had mentioned he needed a business website, and my cousin referred me. So now the person wanted to meet me to finalize the deal. But there was one tiny problem:
He was in Islamabad and I was in Lahore.
Another important lesson here, did you catch it? My cousin KNEW that I was in website design, because I was talking about it with everyone I met. This turned about to be a powerful sales tactic (The sales tactic is this: tell people what you are doing/selling).
So I went to Islamabad via Daewoo, and got my first website client, for a whopping total of 12,500 rupees. But that was still below my target of 30,000 per month. Sure, I can get two clients like that, and that felt doable.
Investing in one's self
But then I read online that I can improve my sales and get bigger clients. A course was being offered by a certain Brendon Sinclair in Australia, and that course was available for ordering.
There was no concept of video courses back then, and this course was in the form of two heavy file folders, filled with documents, instructions and workbooks.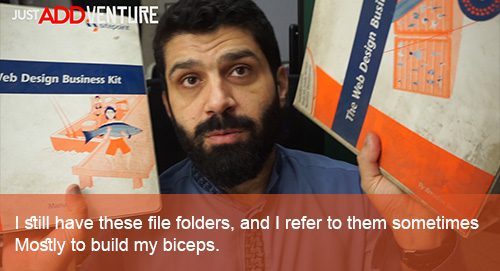 It costed me, back in 1999, after converting from Australian dollars to Pak rupees, a total of 11,000 rupees. Now it would be like 21,000 rupees or something.
I used most of the money I earned to order that course. The rest, as they say, is history.
That course taught me the basics of sales, and I ended up winning a client for the same type of website, but for 52,000 rupees! That's a 3X more revenue for the same amount of work, just because I learnt how to truly value something and then sell it in a professional manner.
I share this story in detail here, but I have a question for you:
Do you see what happened here?
Slapping my 19 year old self
I imagine going back in time and slapping the 19 year old me and tell him, "pay attention idiot, this is important stuff you are learning".
I had a skill that others did not have.
This was very important: to have a skill that others are willing to pay you money for.
I didn't realize it at the time. That's why I was undercharging in the beginning. Having a skill that you can use to solve someone's problem, that is so, sooo important.
I also didn't realize that selling itself is a skill. This skill is so intriguing to me. Because many people think sales is too "scammy". Well it IS scammy if you lie and if you are dishonest about it. But the right kind of sales skill is ESSENTIAL. It is a true "master skill"… just like a master key, it can be used in any business and in any situation to present your case and influence a decision.
Learning from Mistakes
I don't want to slap my 40 year old self. That's why I took this sales skill seriously.
Investing in one's self is the best habit you can have, right?
I discovered the power of influence. I started exploring my network.
I noticed how the right kind of people could help in opening the right kind of doors. I thought about reaching out and learning from these people.
I read way too many books on sales, took courses and practiced it in my day-to-day.
And only recently, I was blessed to be a keynote speaker at Pepsi International, where I shared my story with one of the best sales teams in Pakistan.
Now I teach sales and influence, because I am certain it is indeed a master skill that all of us can use to improve our lives. InshAllah.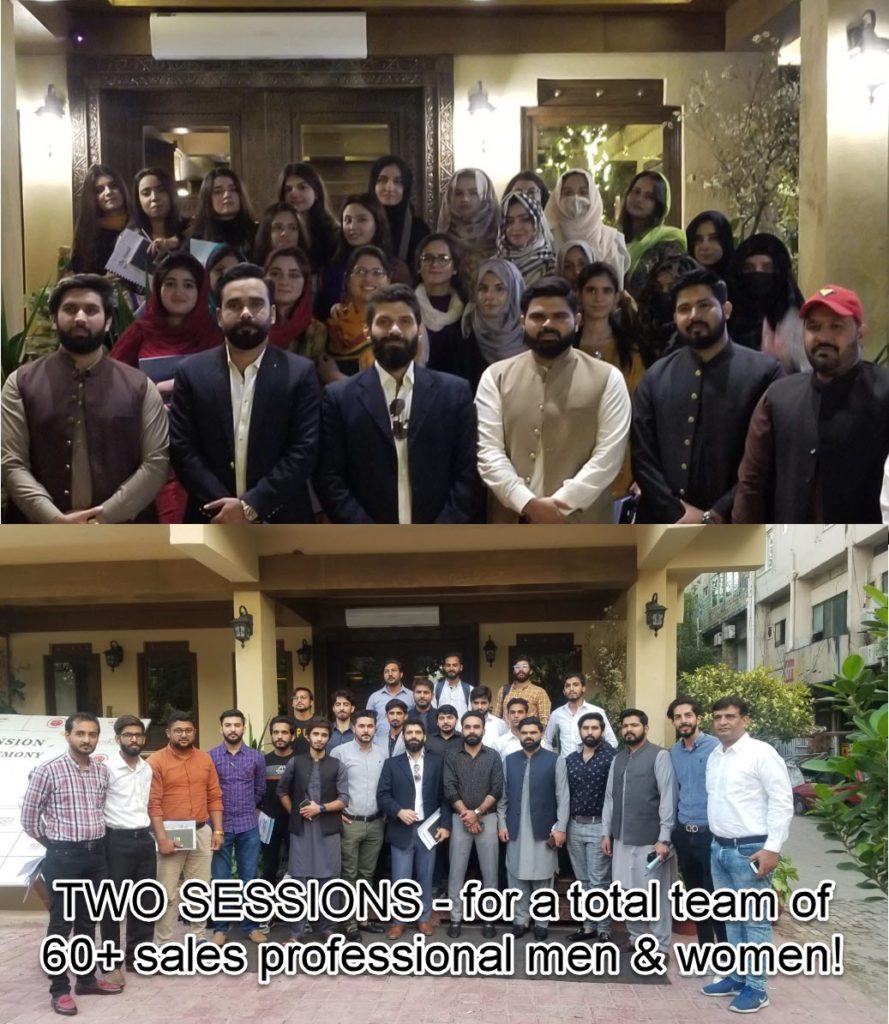 Are you interested in:
increasing your influence
discover how to do ethical sales
how to double your current sales in the next 3 months?
You probably need to check out my Influence Mastery online course. It is right now the most researched and proven course on sales in the Pakistani market. Click here to check it out.
Skills to pay the bills
The skills I learnt back then, helped me get comfortable with learning and applying. That lead to me putting together service businesses and selling the services Alhumdulillah.
Fast forward to now, and the simple website is considered a requirement, and you don't have to "teach people" what a website is like I had to back then.
Now, people want a fully working ecommerce store for their business.
As we know, online stores are coming up very quickly in Pakistan. The government has also waken up to it with their first ever ecommerce policy in effect (and governments are the slowest to see a trend, so this means that the ecommerce and online store market is really picking up, mashAllah).
And that, my friend, is a highly sought after skill: the skill of putting up a website ecommerce store quickly and professionally.
Your skills
Imagine if you have that skill, and you start your own e-commerce store!? How can you easily test your ideas before paying someone money to build a website!?
Or you learn the skill, and then offer that as a service to other businesses, local businesses, who may be willing to pay upwards of 50,000 rupees for their online store.
That's why I am introducing our Website & Online Store Creation Course, which shows you:
how to make a professional blog
how to set up a business website
how to integrate a professional shopping cart on it
But we don't stop there. We cover the fundamentals as well, such as:
how to book your domain name
how to get the best deal in hosting
working with cPanel and setting up your own WordPress
This is the exact same method I use these days to set up online stores for myself, and for clients from around the world. Alhumdulillah.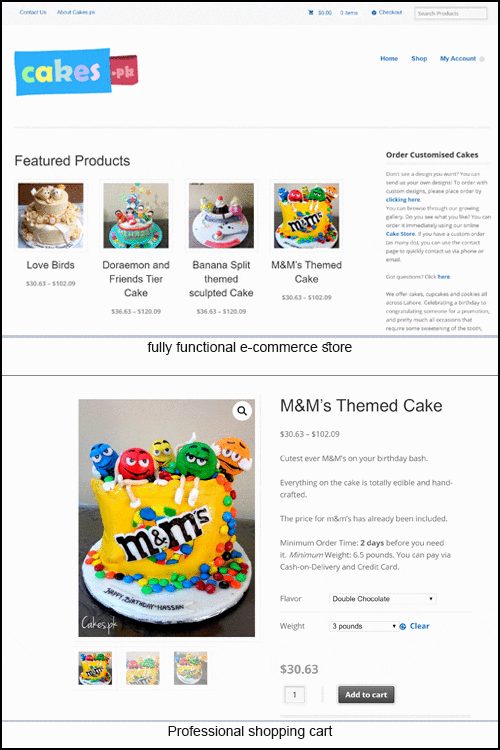 One such online store is selling cakes here in Lahore. Another online store (for a client) is selling adventure gear, another is selling cement.
Like I said, once you get the skill, you can use it on multiple scenarios.
It is a detailed course. And it is part of the Momekh Premium Membership. Individually this course has sold for PKR 8,500 in the past. But as part of MPM, you also get access to a lot of other well thought-out, culturally relevant guides and step-by-step video instruction on running a successful online business.
You will be surprised that with everybody focusing on "random" people on fiverr and odesk, the local market is more than ready to be upgraded and brought online.
If you are interested in learning a skill that will always be useful inshAllah, check out the Website & Online Store Creation Course by Momekh.
Also, do you know someone who can really USE this skill, and start earning an honest income? Perhaps a student who is trying to earn real money to support him/herself and their families? Do forward this article with them (or share the membership page with them, thank you).
Not for everyone but you already knew that
I don't want to pretend and tell you that earning money is easy. It is not. It requires skill that is in demand and requires work from our end. But the possibilities really open up once we get that skill. And by God's Grace, during college, that skill lead me to start other projects as well.
Any questions or suggestions related to the course:
hit me up on WhatsApp (+92) 0311-3-MOMEKH. That's 0311 3666354.
Or you can simply drop a FB messenger chat message here.
Online contact form here.